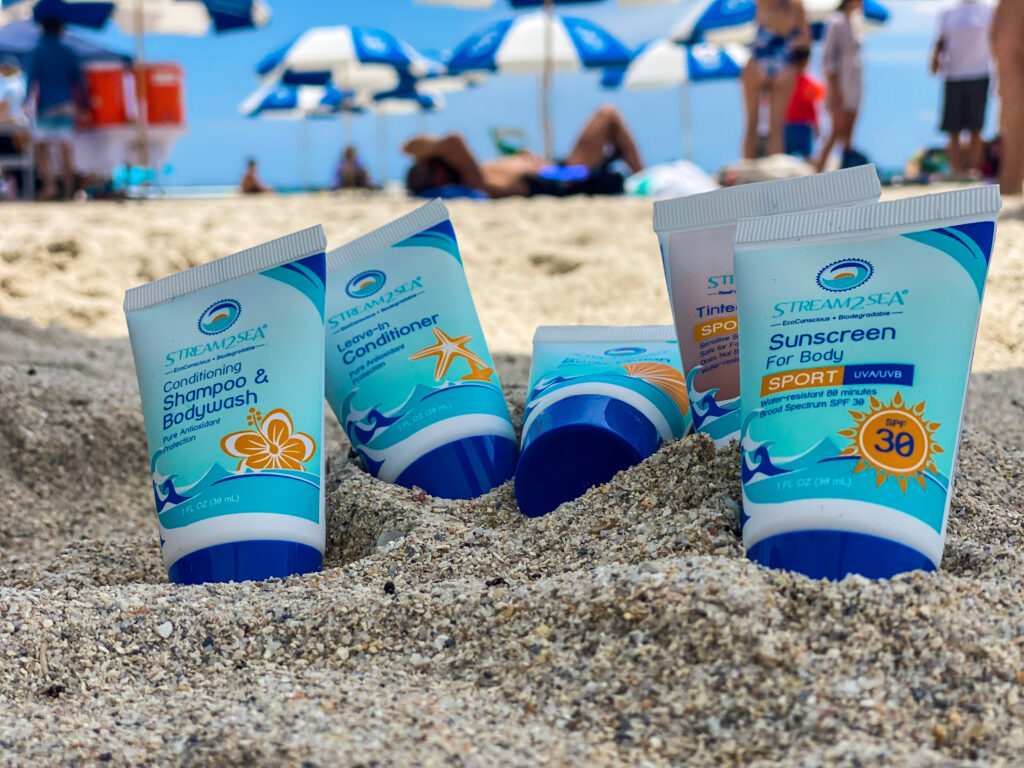 There's a lot of junk in skincare and sunscreen. Junk that is bad for YOU and bad for the environment. Chemicals like Oxybenzone, Avobenzone, Octinoxate, and Octocrylene (read on to see a complete list of chemicals) are prime examples of the junk I am referring to that has been proven to be hazardous to humans.

Furthermore, over 6,000 TONS of skincare products containing these chemicals and others enter coral reefs each year and damage the fragile ocean ecosystem and kill marine life.
Although a lot of brands on the market claim to be reef-safe, this isn't a government-regulated term, so there's no actual proof that these sunscreens are safe for the environment., let alone you.

Stream2Sea is one of the only sunscreens I have found that has passed an extensive range of tests proving it is not only safe for the coral reef but safe for humans too. Did I mention they're based right here in sunny Florida? That's right, I stumbled upon this reef-safe, mineral sunscreen during a beach cleanup and have been a fan ever since. In fact, I'm a proud member of their Wavemaker program which means I will be using my platform to educate and encourage others to choose safe products.

Scroll on to learn about Stream2Sea ingredients and shop some of my favorite products.
About Stream2Sea Reef-safe, Mineral Sunscreen

Here are some amazing facts about Stream2Sea high performance, broad-spectrum, mineral-based sunscreen:
Contains Green Tea, Tulsi, Wakame and Olive Leaf
Non-greasy, hypoallergenic, safe for sensitive skin and won't burn your eyes
Tested and proven safe for baitfish, freshwater fish, saltwater fish and coral larvae and does not affect their natural behavior.
NO Oxybenzone, Octinoxate and Octocrylene
No Parabens, DEAs/ MEAs/ TEAs (diethanolamines/ methanolamines/ triethanolamines), SLS or SLES (sodium laurel or laureth sulfates), phthalates, dyes, cinnamates, or benzophenones (BP-2 or BP-3)
Sustainable packaging
Shop all Stream2Sea sunscreen, lip balms, and skincare products. Use promo code: samanthasaenz for 10% off
Sunscreen & Skincare Ingredients To Avoid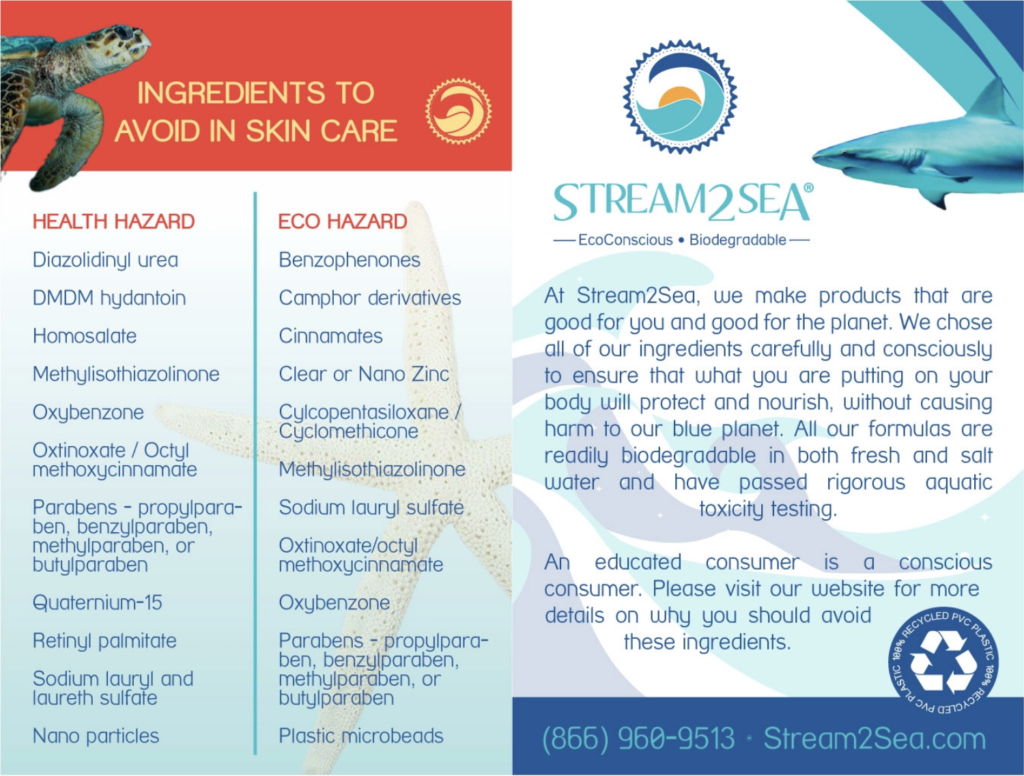 Download a copy of the Ingredients to Avoid In Skincare chart.
Shop Popular Stream2Sea Reef-safe, Mineral Sunscreen + Other Products

The Conscious Explorer Kit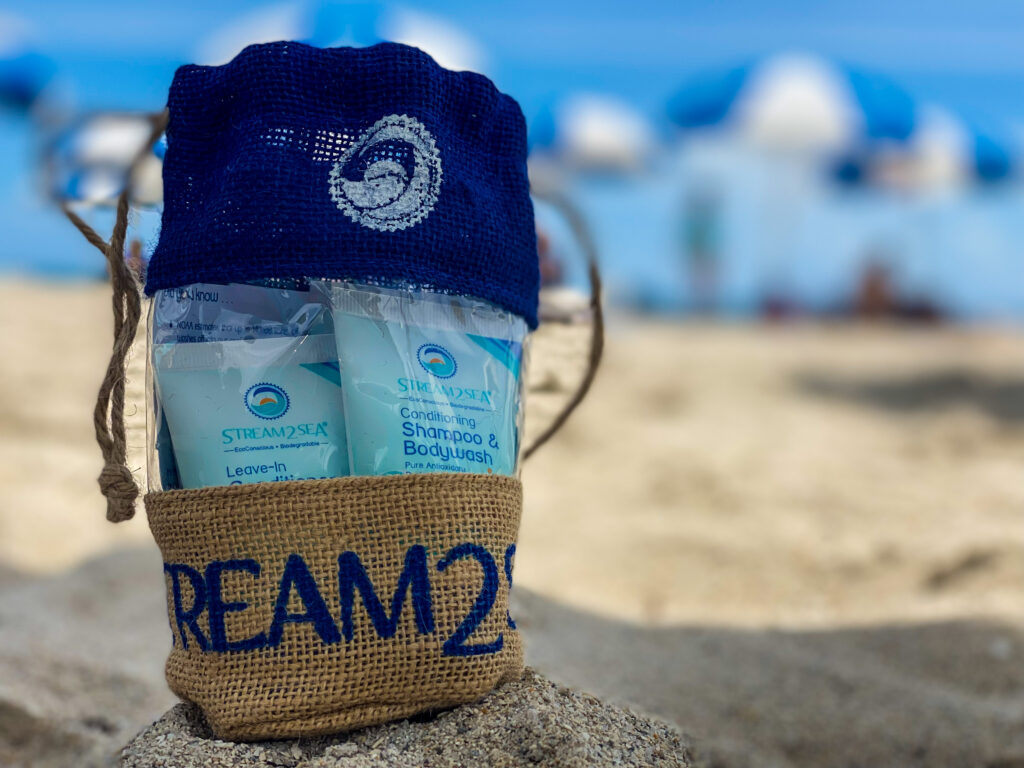 Heading out on an adventure? This kit includes everything you need to stay clean & safe: sunscreen, lip balm, body wash, shampoo, conditioner. Buy it here.
Stream2Sea EcoStick Sport Sunscreen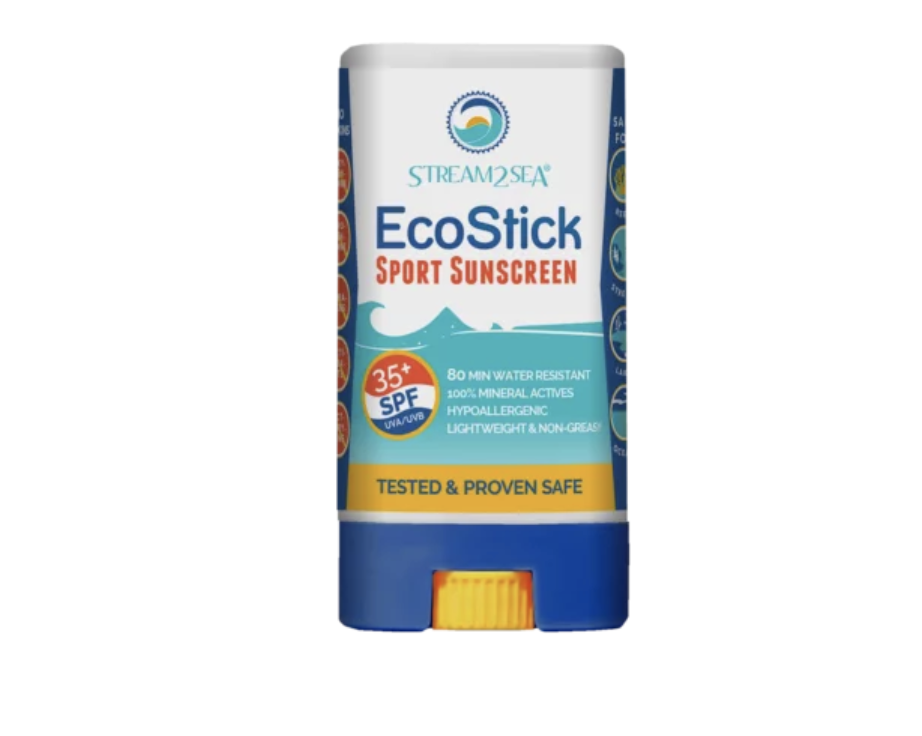 The same great sunscreen formula with NO Oxybenzone, Avobenzone, Octinoxate, and Octocrylene, but in a convenient stick. Buy it here.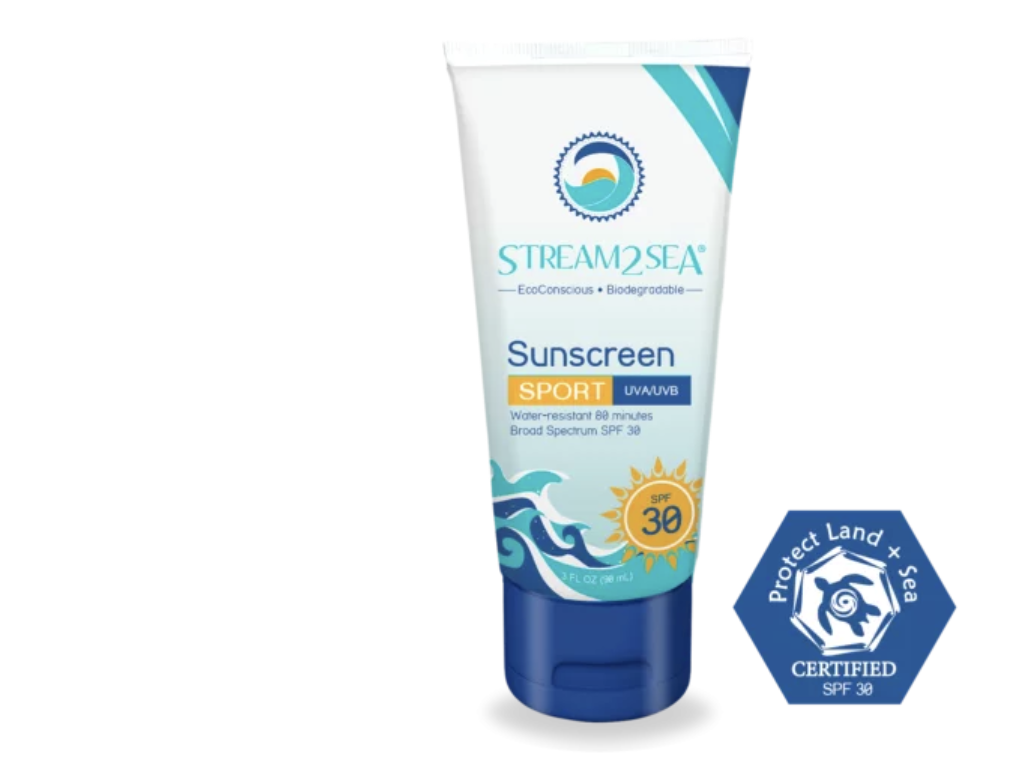 Stream2Sea Reef-safe, Mineral Sunscreen
The perfect sunscreen does exist! Stream2Sea is mineral-based, Broad-spectrum, non-greasy, reef-safe. Buy it here.

Tell me everything!
What are your favorite reef-safe & non-toxic sunscreens?