Want to make the world a better place? Well, you have to take drastic measures to do so! In fact, there are small actionable steps you can take to start living a more sustainable lifestyle right now. Think drinking from a reusable cup, wearing chic sunglasses made from recycled water bottles, and ditching plastic straws. Yep, it's that simple! Read on to learn more.
Live a more sustainable lifestyle with these products:
EQUO Reusable Coffee Straws
Straws made out of coffee beans… for your coffee?! Check! Designed by harnessing the raw power of mother nature, EQUO's reusable straws are a great ecological alternative to reduce single-use plastic straws.

These completely compostable and bio-degradable straws are made from natural ingredients like coffee grounds as mentioned above. EQUO also makes versions out of coconut, rice, gray sedge grass, and sugarcane for all your drink needs.
EQUO straw fast facts:
Never get soggy
Hot drink friendly
Multi-use – are great for milk shakes, bubble teas, and smoothies
Buy EQUO coffee straws on Amazon.
Shop the entire EQUO store on Amazon.
Pirani Life Reusable Insultated Tumbler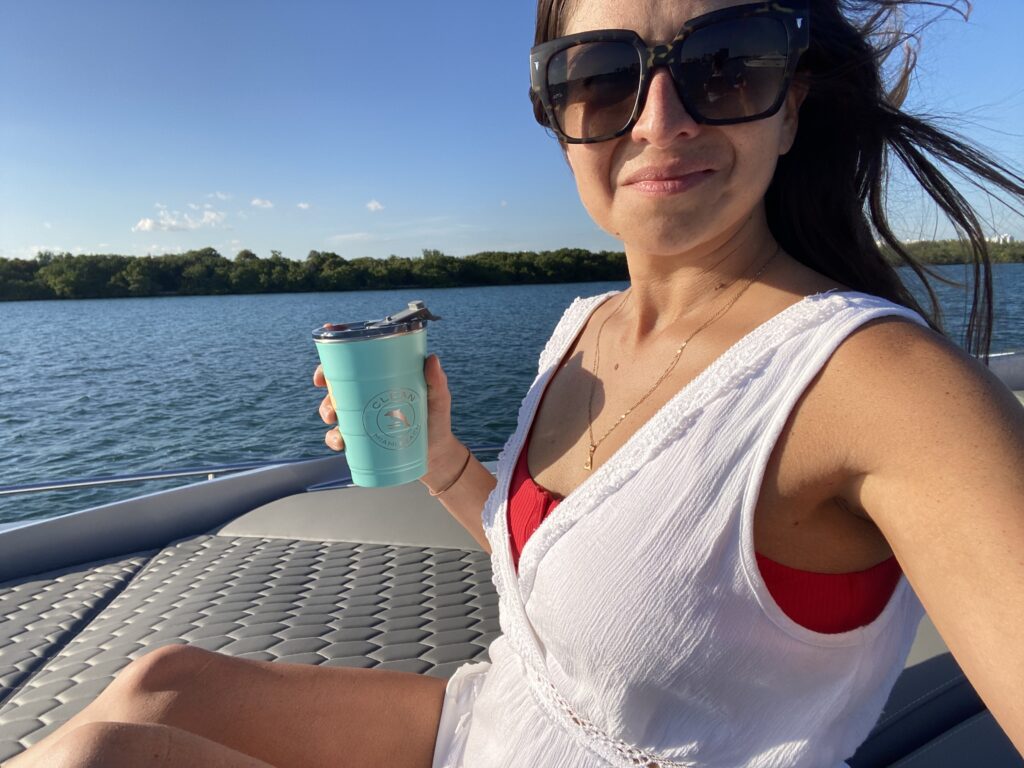 Pirani Party Tumblers are 16 oz. stainless steel and triple-insulated reusable cups that keep drinks cold for 12+ hours and hot up to 6. All of Pirani's tumblers and accessories are designed to be durable eco-friendly solutions to help reduce single-use plastics.
Their tumbler is perfect to take on the boat, to the beach, to your favorite game, to your porch, in your car, or to the office. And, whether it's hot or cold out, your drink will stay whatever temperature you want it to!

Shop Pirani Tumblers.
Mita Sunglasses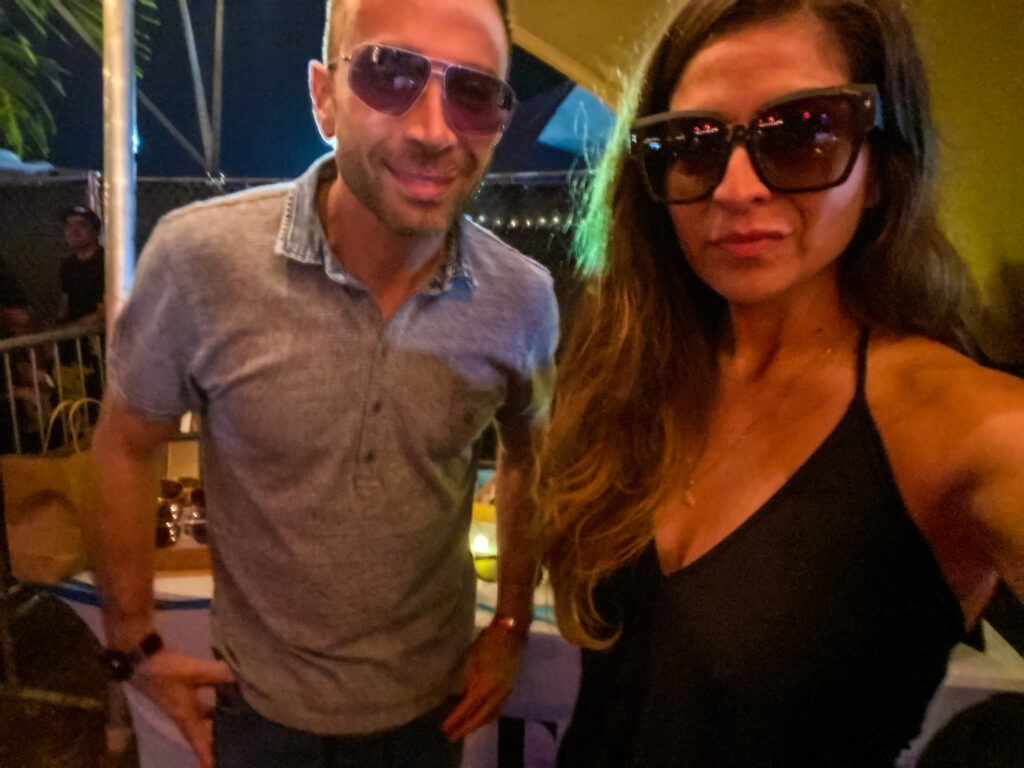 The future of eyewear taking trash and turning it into treasure and Mita is leading the way with by upcycling plastic water bottles and turnng them into beautiful. I was lucky enough to win a pair of my own at the Art With Me festival (pictured above) and I just can't stop raving about them!
Each pair of glasses is made from 5 plastic water bottles that have been cleaned, chipped, 3-day modeled, shaped, and then transformed. This process not only makes Mita sustainable, but durable as well. Plus, they provide UVA/UVB protection making them perfect for the boating, beaching, hiking, and just strolling the town!
Shop Mita eyewear.
Tell me everything!
What are your favorite ways to live sustainably?
*Disclosure: Thanks to Pirani and EQUO for sponsoring this post. I only recommend products I use myself and all opinions expressed here are our own. This post may contain affiliate links that at no additional cost to you, I may earn a small commission. Thanks!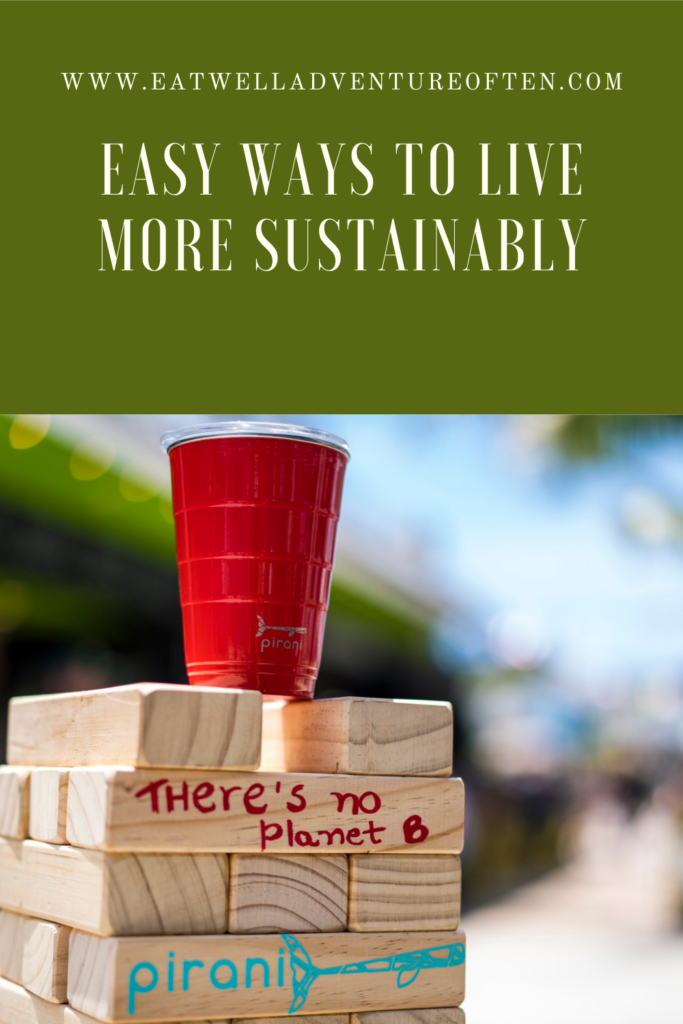 Shop More Sustainable Products