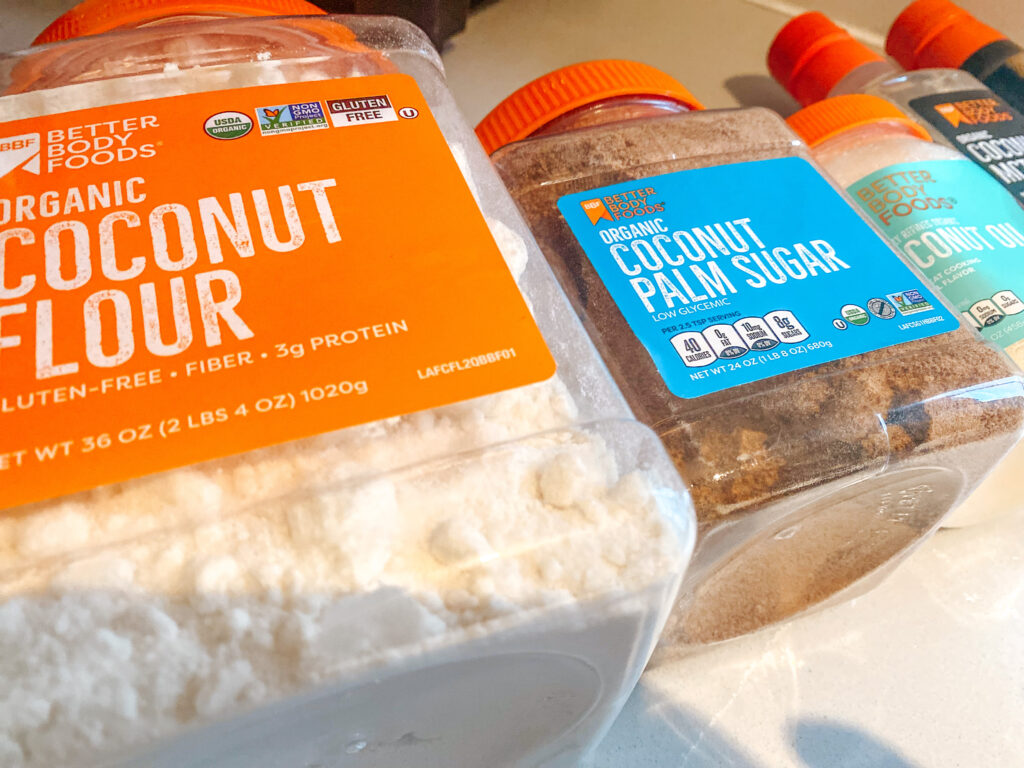 Organic Coconut oil, coconut milk, coconut sugar, coconut aminos, coconut flour, coconut MCT oil —the list of coconut oil, and benefits are never-ending. In fact, there's scientific evidence that this tropical oil can support everything from energy production to oral health. Plus, it tastes pretty dang good.
The numerous health benefits and light tropical taste of organic coconut products are among the many reasons to use coconut-based products every day. Not sure where to start or looking for more adventurous coconut options beyond the oil? Check out these five healthy, organic coconut products.
Add these coconut products to your cooking, baking, health & beauty recipes.

Organic Coconut Flour
Made from ground coconut meat, this flour alternative is supercharged with fiber (5 more grams compared to white flour) and tropical flavor! It's perfect for any bread, muffin, and cake recipe. Oh!, and did I mention that it's naturally gluten-free?
Recipe: coconut flour banana bread
Buy Organic Coconut Flour on Amazon.
Organic Coconut Palm Sugar
This sweetener made from real coconuts is lower on the glycemic index than regular table sugar. It also has trace nutrients such as calcium, iron, and potassium and a slight caramel flavor. The best part? It can be used in all your favorite baking and drink recipes just like regular sugar.
Recipe: Chewy molasses crackle cookies
Buy coconut palm sugar on Amazon.
Virgin Organic Unrefined Coconut oil
Coconut oil's benefits are endless! From cooking & flavoring coffee to beauty and skincare, coconut oil is no doubt a super-food pantry staple. That's why I love Better Body Foods coconut oil, it's unrefined so you get max nutrition from naturally occurring MCTs (medium-chain triglycerides).
Recipe: Grain-free coconut granola
Buy Virgin Organic Unrefined Coconut Oil on Amazon.
Liquid MCT Coconut Oil
MCTs (medium-chain triglycerides) are easily absorbed by the body and used for energy. MCT coconut oil has become popular in recent years as a great way to flavor coffee and teas while adhering to a keto diet. It's also a flavorful oil to cook with and make healthy salad dressings.
Recipe: Keto coffee
Buy MCT coconut oil on Amazon.
Organic Coconut Aminos Soy Sauce Replacement
Coconut nectar blossom and Himalayan salt combine to create this savory soy sauce alternative that has roughly half the sodium content. It's a perfect marinade for satays and rice dishes.
Recipe: Keto Chicken Lettuce Wraps
Buy Organic Coconut Aminos on Amazon
Tell me everything!
What are your favorite coconut products and recipes?
*Disclosure: Thanks to Better Body Foods for sponsoring this post. I only recommend products I use myself and all opinions expressed here are our own. This post may contain affiliate links that at no additional cost to you, I may earn a small commission. Thanks!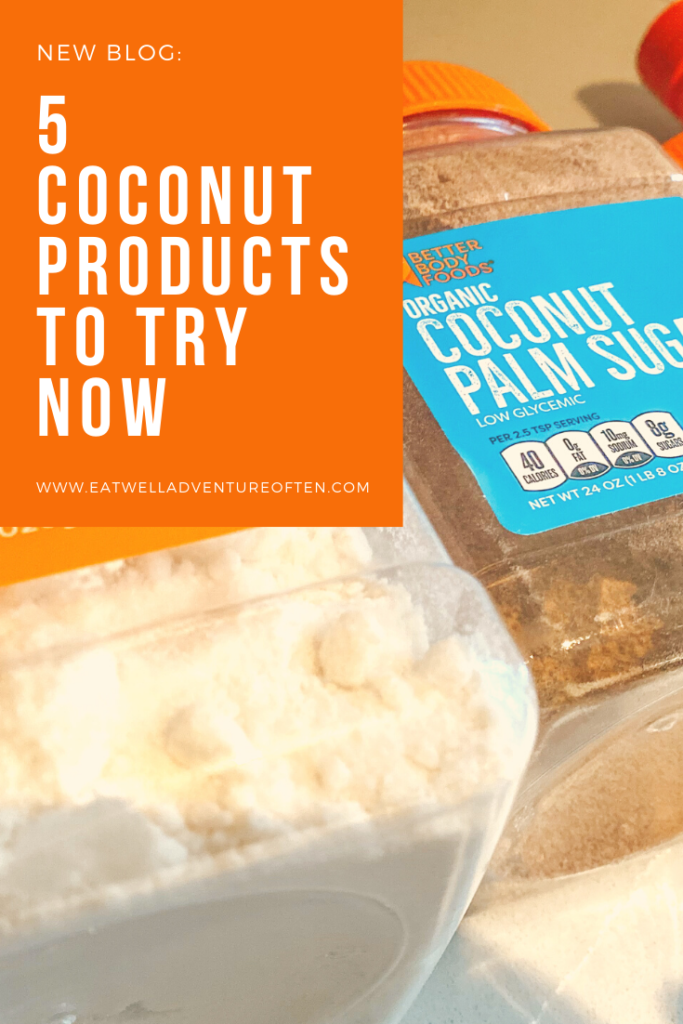 Explore more coconut products on Amazon