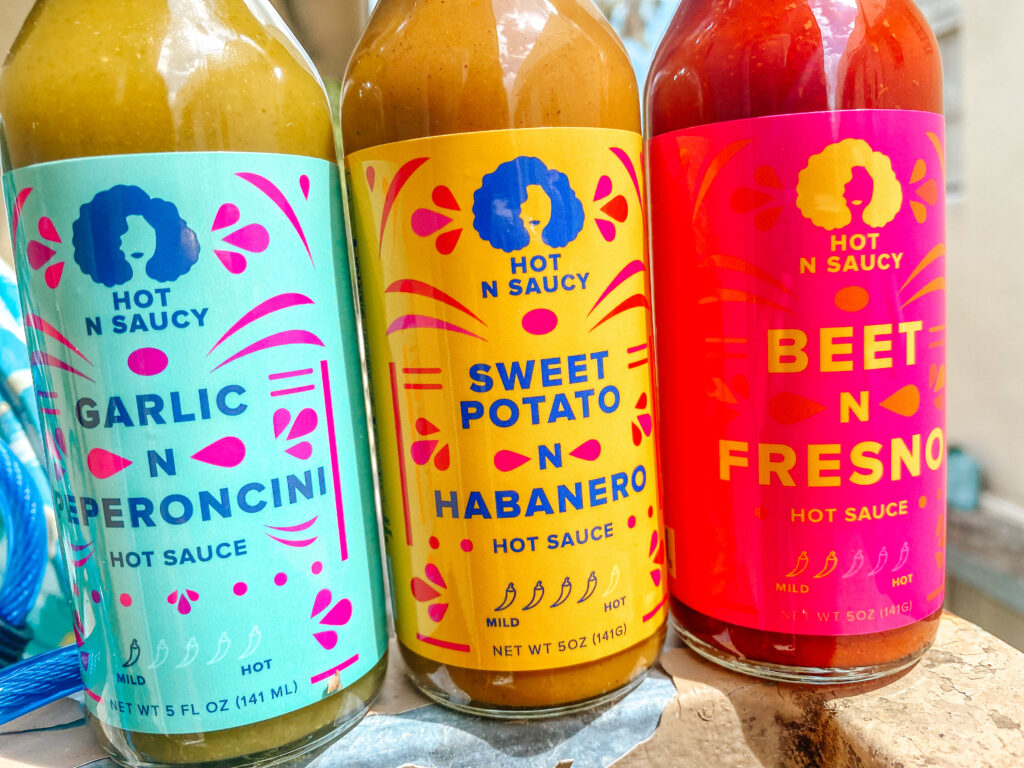 Things are getting hot; Hot N Saucy that is! All the heat is thanks to Samantha Allonce, a first-generation Jamaican-American, and professional chef. Her line of hot sauces aptly named Hot N Spicy are influenced by Caribbean cuisine and feature unique spices paired with unexpected. Think sweet potatoes, collards, and beets!
These unique hot sauces are great on tacos, nachos, grilled meats, and vegetables. I recently made a yummy taco salad and drizzled some Hot N Saucy on top—it was delicious! Read on to learn more and check out my lazy Taco Salad recipe.
Classic Hot Sauces Get Remixed With Carribean Flare & Unusual Ingredients
Garlic N Peperoncini
Notes of honey, garlic, and pepperoncini combine to create the ultimate sweet & savory combo. I personally love this one on nachos, tacos, and burgers.
Buy Hot N Saucy on Amazon.
Sweet Potato N Habanero
This sauce is hands down my favorite and it'll be your favorite too if you like it hot. Overpowering habanero's find delicious balance with sweet potatoes in this blend that's perfect for chicken, fish, or shrimp.
Buy it on the Hot N Saucy website.
Beet N Fresno
This sauce gets an award for most unusual! I mean, a hot sauce made with beets?! Who has ever heard of such a thing? Prepare to have your taste buds and your mind blown because this one is spicy and earthy and goes great on tacos, chicken, or pork.
Taco Salad Recipe With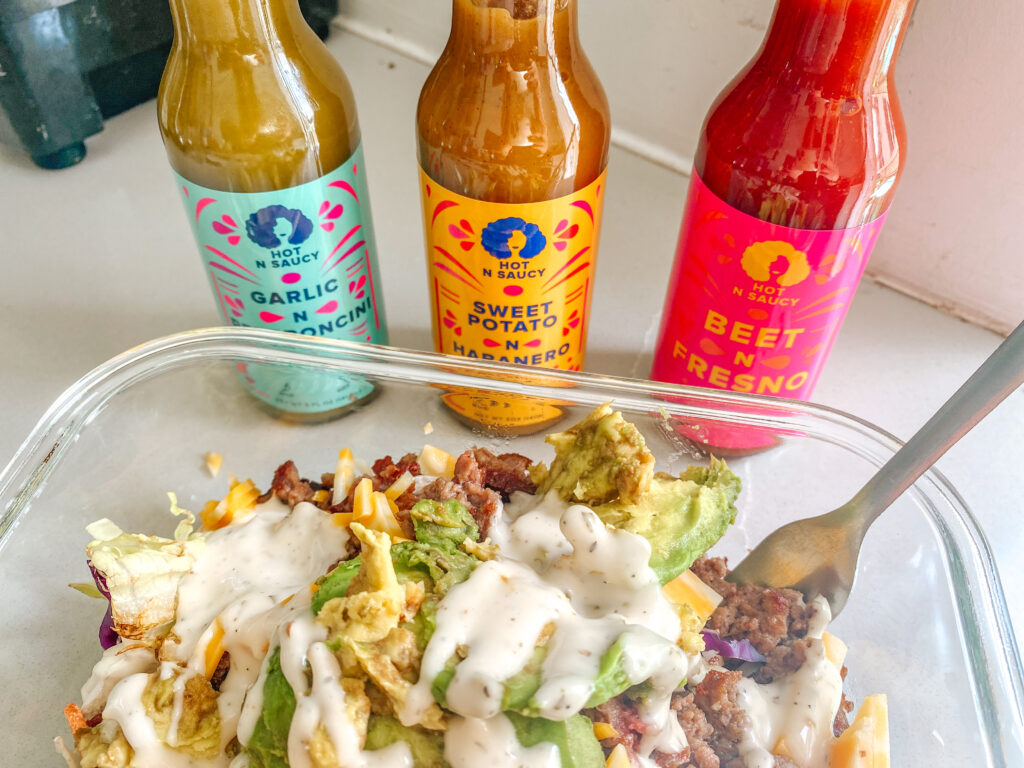 So this salad might not be the most photogenic, I actually forgot I need to take a pic and haphazardly through it together. However, it is super tasty, packed with protein, and fueled me for hours.
Ingredients:
Meat or meat subsitute of your choice – I used an Impossible Burger to keep it vegetairan.
Shredded cheese – I used moterraey jack
Avocado
Coleslaw mix as the base – I used the prepackged kind from Whole Foods becaue it was so convienent.
Whole Foods Vegan ranch – This one is optional, but it adds creaminess and makes this dish more of a salad than just a deconstructed taco.
Hot N Saucy Garlic N Peperoncini hot sauce
Optional veggies or herbs- Like pickled jalepenos, fresh tomatoes or cilantro etc. Sadly, I didn't have any of these when I made this salad, but they would be great additions!
Directions:
It's so simple, just put a base layer of coleslaw mix in a bowl and add your meat or meat substitute of choice. Pile the rest of the fixin's above and drizzle with vegan ranch and Hot N Saucy. Enjoy!
Tell me everything!
What's your favorite hot sauce?
*Disclosure: Thanks to Hot n Saucy for sponsoring this post. I only recommend products I use myself and all opinions expressed here are our own. This post may contain affiliate links that at no additional cost to you, I may earn a small commission. Thanks!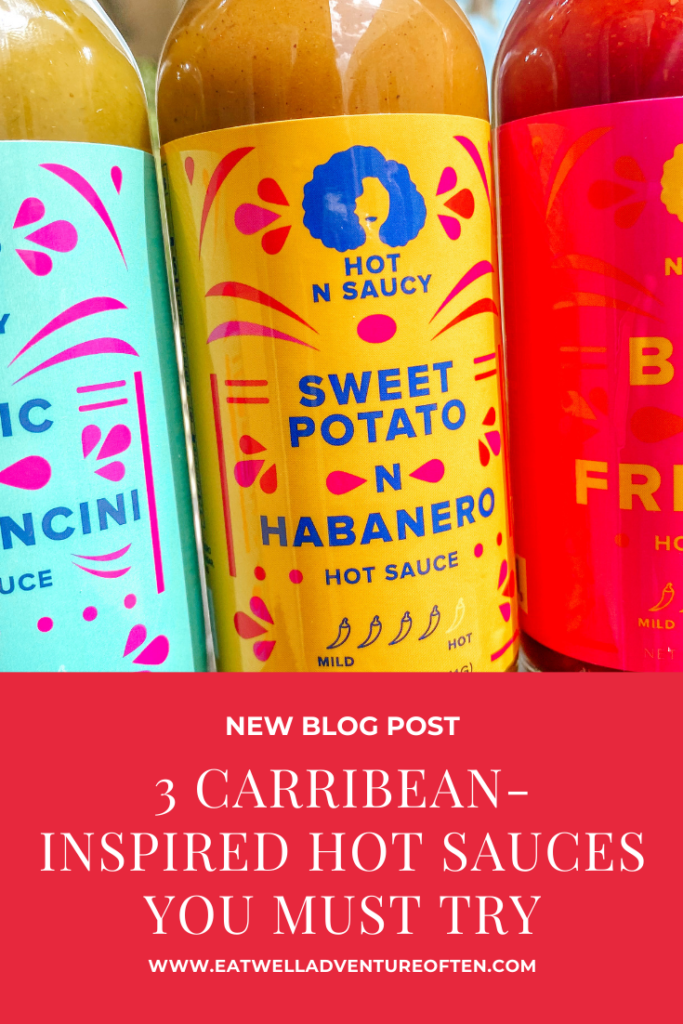 Shop More Hot Sauces