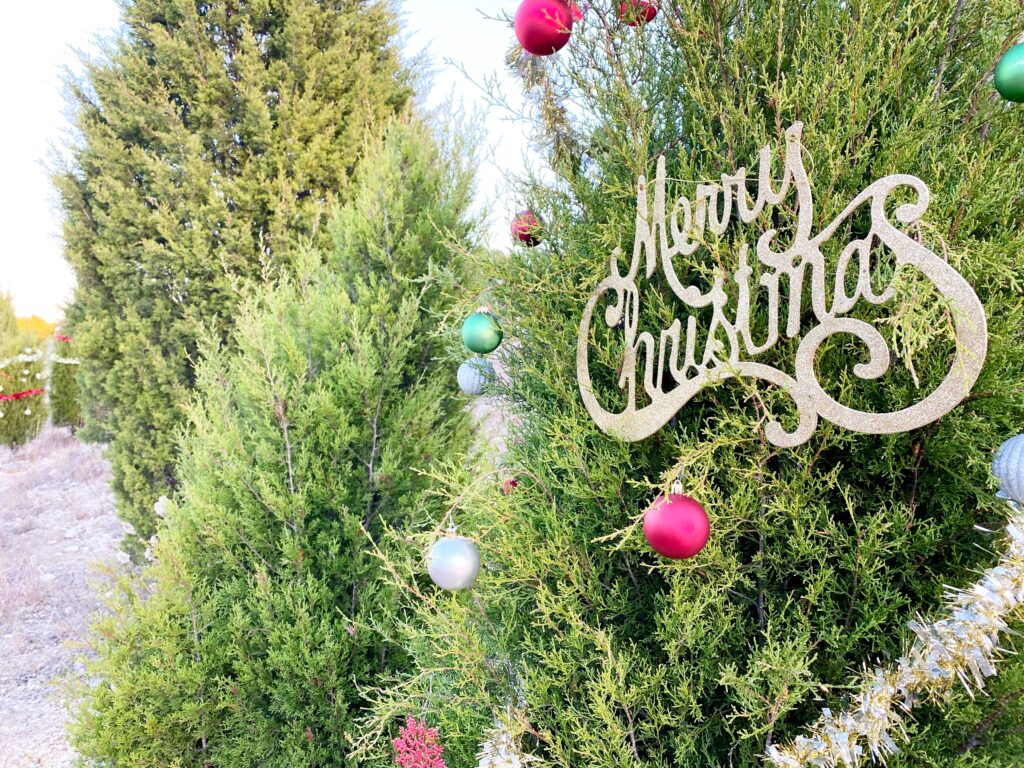 Ready or not, the holidays are here! Still have a few last-minute gifts to buy? I've got you covered with my top product picks for the traveler, foodie, beauty buff, and fitness enthusiast on your list.
Holiday Gifts For The Traveler
Nomadix Travel Towel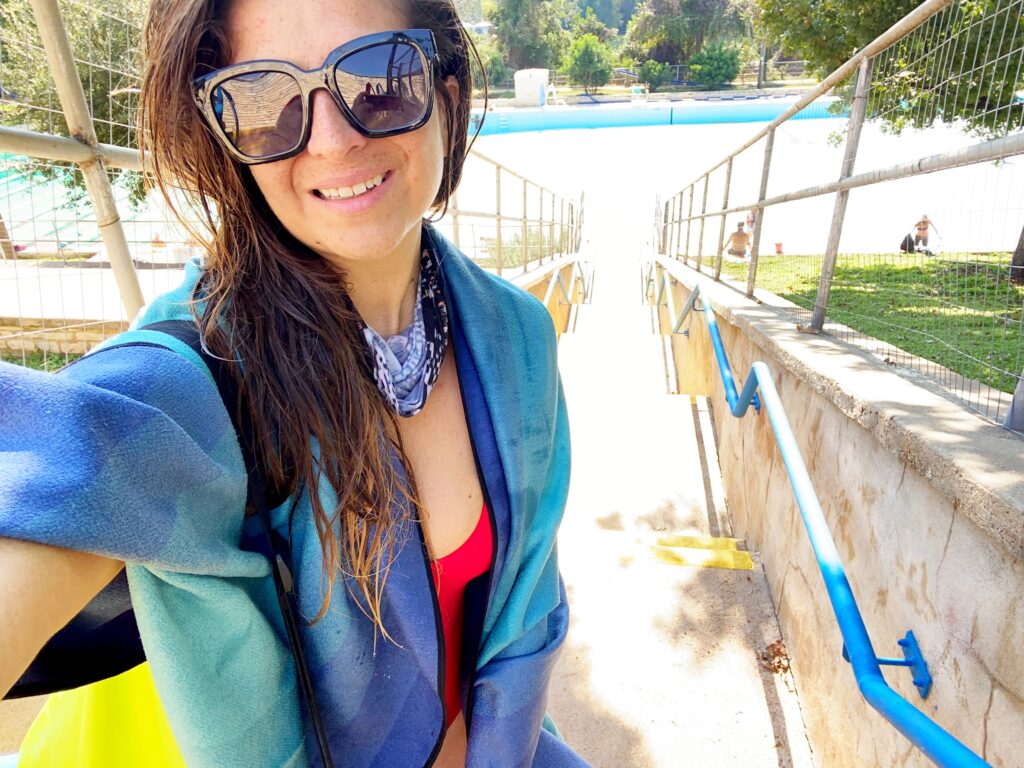 The Only Towel You Need™ is a high-performance yoga towel, beach towel, and travel towel all-in-one. Nomadix designed this product to be versatile without sacrificing performance, so you can own less and do more. Made with post-consumer recycled plastic bottles, these towels are durable, lightweight, and buttery soft. They pack down small for easy travel so you can take them on any adventure. They are sand resistant, quick-drying, and super absorbent.
Buy Nomadix Travel Towel on Amazon.
Geekey Multi-Tool
Geekey is an innovative, compact, multi-function tool that expertly combines 16 tools into one simple device you can carry with you anywhere. It includes a:
metric and imperial sized closed wrench
bit driver for quick fixes
TSA-compliant serrated edge and handy scoring tip
bike spoke wrench for those off the grid rides
bottle opener
smoking pipe
closed wrench
can opener
wire bender
wire stripper
file
scouring tip
serrated edge
The smart design of the Geekey Multi-tool is lightweight and compact enough to fit right on your keyring, and crafted from incredibly durable 420 stainless steel that's designed to last through a lifetime of adventures. Geekey was created for bikers, outdoor adventurers, handymen, and anyone else looking to always be prepared when on-the-go.
Buy Geekey on Amazon.
Holiday Gifts For The Foodie
Verve Culture Authentic Hot Chocolate Gift Set
Sugary cocoa powders can't compare to the authentic, complex flavors of authentic Mexican Hot Chocolate. And to make authentic Mexican Hot Chocolate, you need traditionally made chocolate, a hand-carved molinillo, and an artisanal Mexican clay jug. Luckily, Verve Culture put together this Mexican Hot Chocolate gift set with all three.
This kit contains Villa Real chocolate made in Oaxaca using a traditional recipe, this Mexican Hot Chocolate is made with simple ingredients; just cocoa butter, sugar, almond, and other nuts and spices. The result? The most delicious cup of Mexican Hot Chocolate you've ever tasted. It's the perfect gift for the chocolate lover in your life!
Buy Verve Culture Authentic Hot Chocolate Kit at Verveculture.com
Awesome Organic Margarita Kit
It's been a long year and I think we can all agree that tequila is a good gift choice for anyone on your list! But give tequila is style with this insanely cute and delicious organic mango margarita kit from Soley + Sheela Tequila.
Each kit contains:
– 50ml mini bottle Tequila Sheela Reposado
– 50ml mini bottle Soley Mango Passion
– 50ml mini bottle Non-GMO Simple Syrup
– Recipe Card
– Gift Box
All you need to add is one freshly squeezed lime.
Serves one large or two small glasses.
This fabulous boozy kit is also available in a superfruit (blueberry + pomegranate) version. Cheers!

Buy Awesome Organic Margarita Kits at Juicing With A Kick.
Delysia Chocolate
Handcrafted with premium ingredients in Austin, Texas, these gorgeous and seasonal chocolates from Delysia will delight anyone and any pallette this holiday season.
Buy Delysia chocolate here.
Native Vanilla DIY Vanilla Extract Kit
For anyone who is passionate about cooking/baking, this DIY kit is for them! It comes with:
Contains 10 Extract Vanilla Beans
Exquisite 375 ml clear glass bottle imported from Italy.
Bottle sealed with round wooden cork stopper.
Includes artistic custom label that you can write your name and bottled date on.
Comes with recipe and instructions.
Buy the Native Vanilla DIY kit on Amazon.
Maple Craft Foods Make Life Sweet Gift Boxes
Option 1: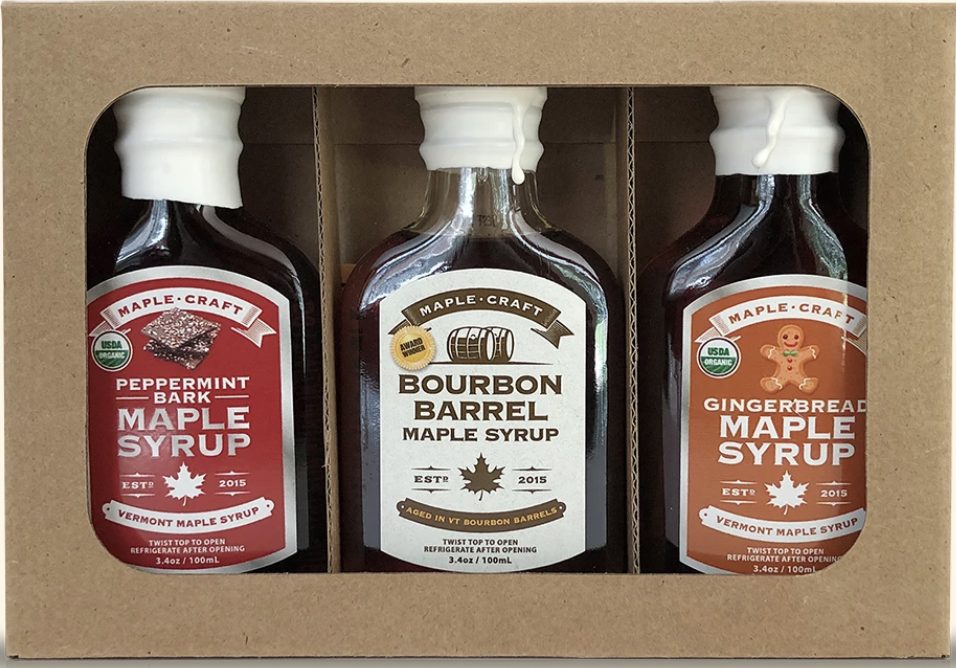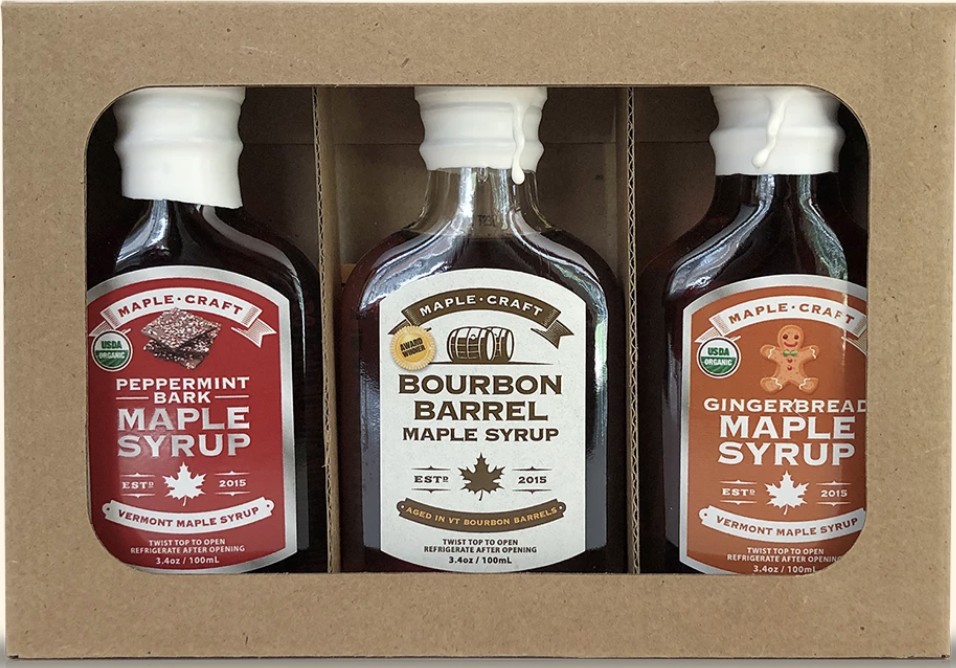 Make someone's life sweet by gifting them legit Vermont maple syrup. This three-pack gift set featuring Peppermint Bark, Bourbon Barrel, and Gingerbread is the perfect way.
Buy Maple Craft Foods Gift Box here.
Option 2:
Another option is this gift box that comes with two syrups and a bag of New England style buttermilk pancake mix, and two family-sized bottles of syrup (Blueberry & Bourbon flavor). Does that not sound like the perfect Christmas morning in the making?

Buy Maple Craft Foods Gift Box here.
Gourmet Gift Baskets
Exceptional gifts for every occasion is the motto of family-owned business Gourmetgiftbaskets.com making it the perfect option for a last-minute gift for anyone on your list. I mean, an assortment of gourmet goodies delivered in a festive basket? Yes, please! It's the fastest way to brighten anyone's Christmas (or holiday) morning.

Shop gift baskets at Gourmetgiftbaskets.com.
Holiday Gifts For The Beauty Buff
Hudson & James Angel Face Oil
Got a beauty buff on your list or someone who is outdoorsy? Give them the gift of beautiful skin. Hudson & James Angel Skin Face Oil comes is a blend of 12, YES, 12 plant oils. This nutrient-dense oil stimulates collagen production, fights against aging, and even helps prevent acne. Yet, never makes your skin feel oily. It's truly a Christmas miracle!
Buy Hudson & James Angel Face Oil here.
Beach Bum Miami Bum + Body Cream
Got a beach bum in your life? If so, they probably deal with annoying skin problems like acne, dryness, and folliculitis from swimwear and activewear. But this bum + body cream will have your beach bum glowing (and smelling like refreshing spearmint) from head to toe in no time. I highly recommend pairing it with the face oil above for head to toe skincare.
Buy Beach Bum Miami cream here.
Holiday Gifts For The Active Person
Scoria World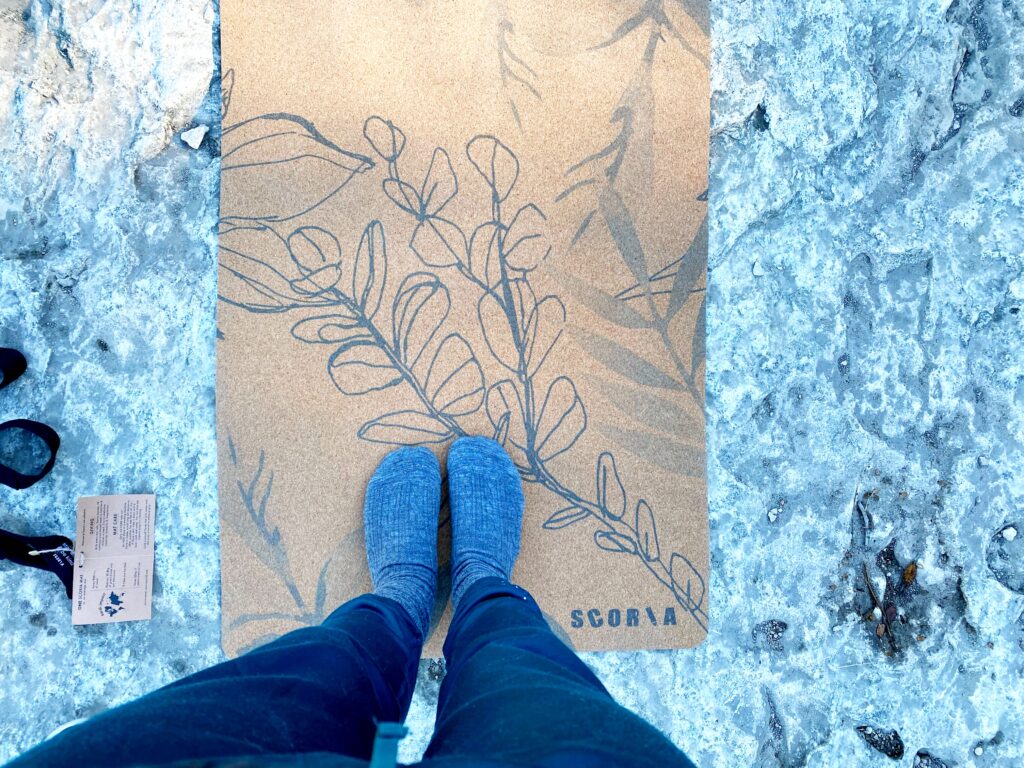 Artistic cork yoga mats and props that are as functional as they are cool to look at? Yes, please!
Function and design are the top reasons for including this yoga mat on this guide. However, here are some more reasons to love a Scoria mat:
It's 100% biodegradable
It's made from sustainably harvested cork in Portugal
Each Scoria mat saves 23kg of petrochemicals and 39 miles of gas emissions
It's anti-microbial
It's perfect for hot yoga, gentle yoga, meditation, and stretching.
Scoria World is also a proud partner of Feeding Children Everywhere, which serves plant-based, nutritious meals to children in need. Every purchase donates 10 meals.
Buy Scoria World yoga mats here.
Tell me everything!
What's your favorite holiday gift to give?