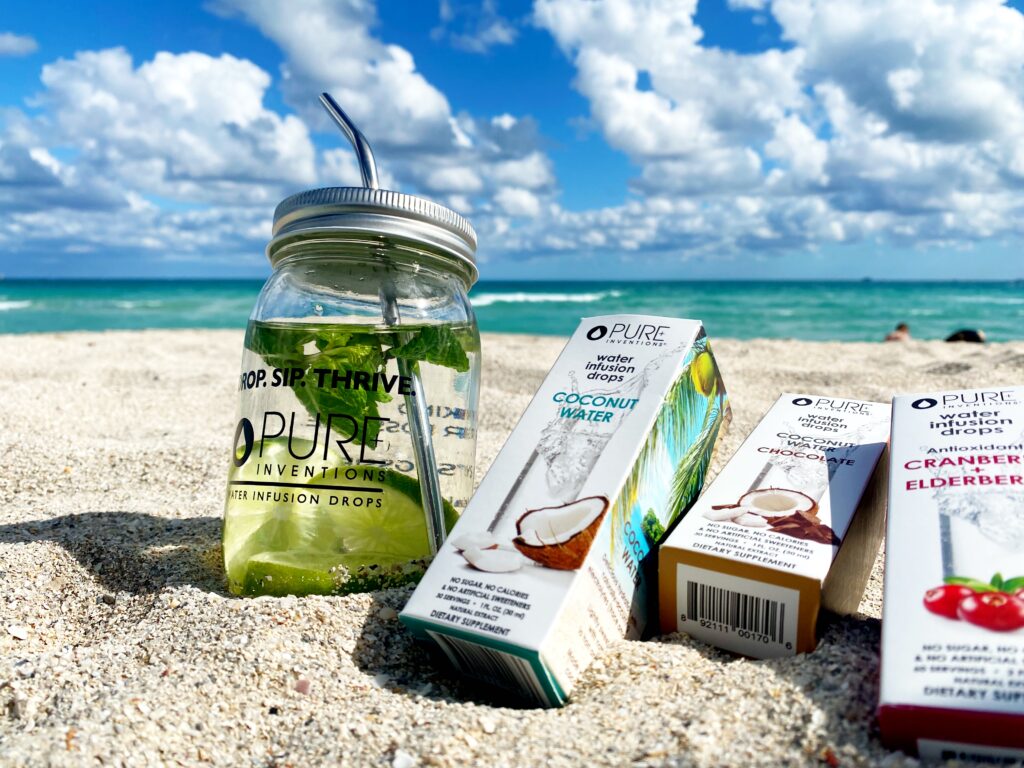 Do you want to drink more water? Are you concerned that you're not drinking enough water? Would you like to learn three easy ways you can enhance the taste of water without added sugar, calories, and artificial flavors? Then this blog is for you!
Drinking plain old H2O can get monotonous, so I put together this blog with my favorite easy & healthy ways to add flavor, electrolytes, and minerals to your water.
Upgrade Your Water Now
Pure Innovations Water Infusion Drops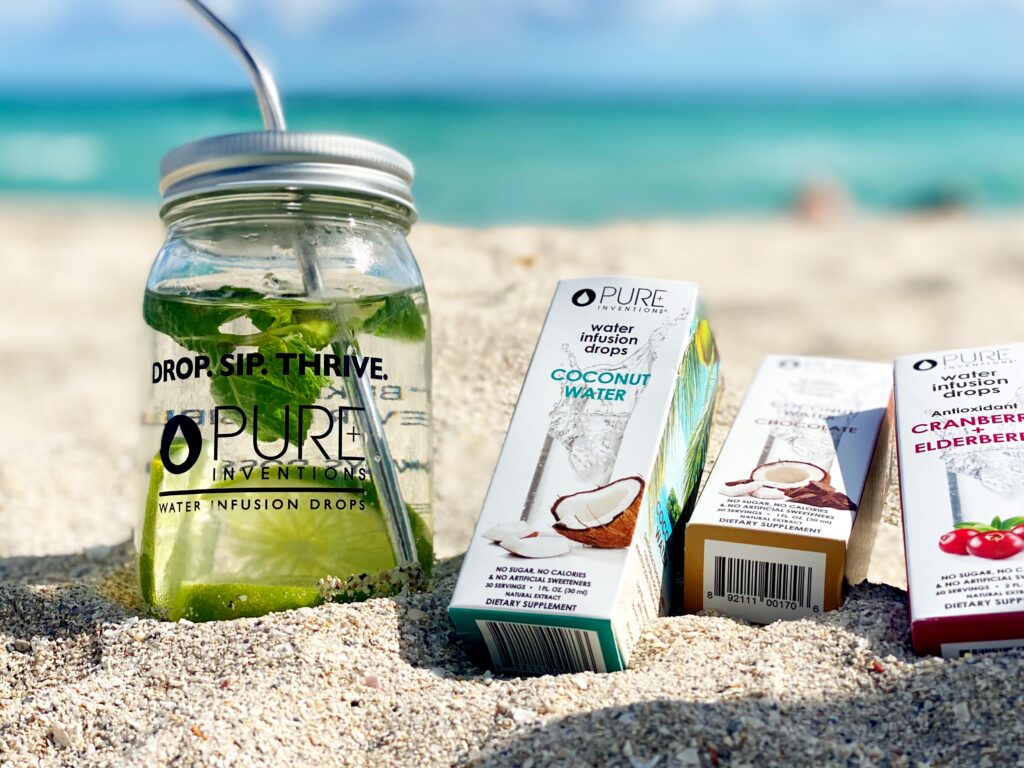 What if I told you that you could easily turn your H20 into a virgin coconut mojito?! You heard me right! Just put the lime in the coconut and shake it all up. Seriously, add Pure Innovations coconut water drops, lime, and mint to your water and you've got a tasty, healthy, beachy concoction minus the alcohol, calories, and muddling.
I'll admit, I was a bit skeptical of these water infusion drops when they first got on my radar, but after trying their coconut mojito recipe, I was SOLD. These drops have a light, refreshing, and sweet coconut-y flavor, plus they:
have (trace amounts of) naturally occurring electrolytes
are FREE OF sugar, calories, artificial sweeteners, caffeine, and gluten 
are keto, paleo, and vegan
can be added to hot, cold, or sparkling water
come in 12+ flavors
Drinking water has never been easier!
Buy Pure Innovations on Amazon.
Splash H2O
. I don't understand how adding a packet of these strawberry-kiwi packets to your water instantly transforms it into a tropical cocktail-esque drink, but it does and it's simply impressive!
Each packet of Splash H20 is sugar and calorie-free and makes 4 quarts. I love adding fresh fruit like limes or pineapple for maximum flavor and bougieness (is that a word?).
To purchase, please email me at samantha.elaine.saenz@gmail.com.
Nuun Tablets
Sport + Caffeine
I love Nuun Tablets SO much that I get them Amazon-primed to my house every 3 months! I mean, water + electrolytes + caffeine, how does it get any better?
These tablets taste like Gatorade with the pick-me-up of a cup of coffee making them a perfect daily addition to your cup of water.
Buy NUUN sport tablets on Amazon.
Immunity Tablets
Nuun immunity tablets are like adding a giant dose of self-care to your h20. That's because each tablet contains:
electrolytes
vitamin C
vitamin D
Tumeric
Ginger
Elderberry extract
This powerful combination of electrolytes, antioxidants, and anti-inflammatories will not only punch up your water, but it will keep your immune system in tip-top shape when you're chilling at home or galivanting all over the globe.
Buy NUUN immunity on Amazon.
Tell Me Everything!
What's your favorite way to enhance plain old water?