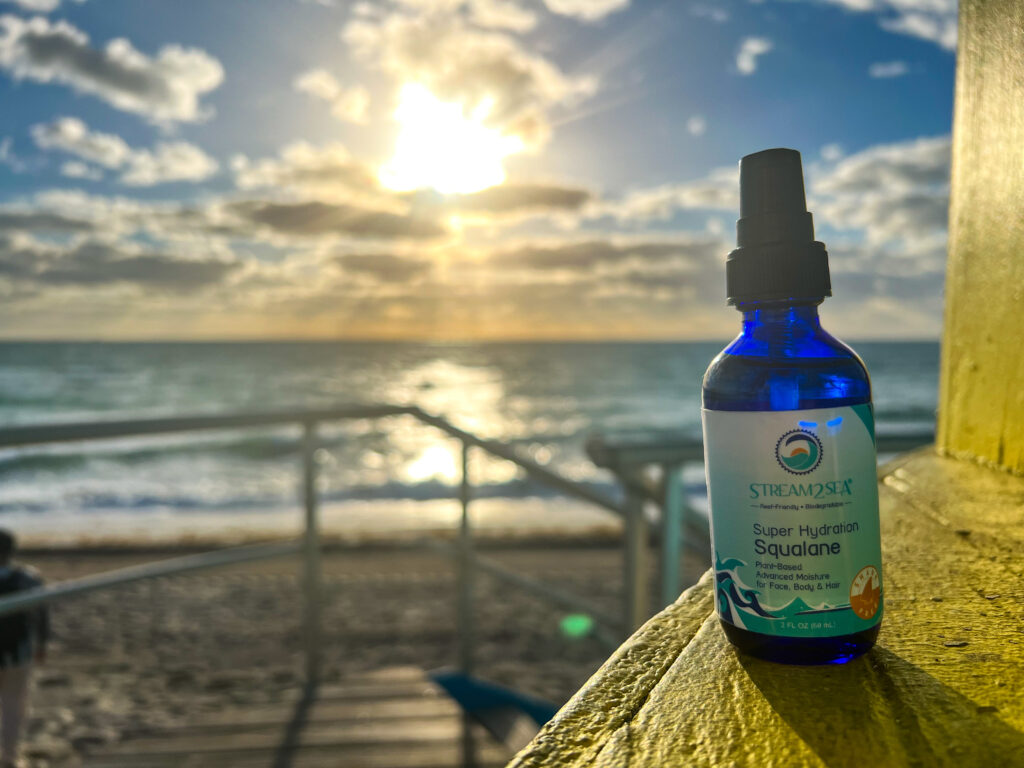 Maybe you're like me and live in South Florida or somewhere where it's hot year-round. Or perhaps you are just concerned about protecting and moisturizing your skin daily.
Either way, I've rounded up some fantastic products full of nourishing ingredients that will help you take care of your skin no matter where you live.
Stream2Sea Squalane

Stream2Sea is a woman-owned Florida brand that I am incredibly fond of. In fact, I've joined their ambassador program as WaveMaker.
Stream2Sea aims to create products that are non-toxic for humans as well as the "fragile aquatic ecosystem." And they deliver!
I recently tried their olive oil-based Squalane to help protect my skin against the daily sun, sand, and surf exposure, and I am pretty impressed by how hydrating it is and the quality of its ingredients. It's also shark free, which is huge because most squalane protects on the market are made with shark liver.
Stream2Sea Squalane contains:
Plant-Derived Squalane
Mixed Tocopherols (Vitamin E).
Stream2Sea Squalane benefits:
Non-comedogenic / beneficial for all skin types
Antioxidant-rich to counter free-radical and environmental damage
Supports the skin microbiome for healthier, younger-looking skin
Collagen booster
This moisturizer is also phenomenal when it comes to protecting your hair from environmental damage and sun exposure. But, warning! A little goes a long way.
Buy Stream2Sea Squalane on Amazon.
Buy Stream2Sea Squalane on their website.

Koope Middleweight Moisturizer
After a day outside, who wants to be left with an oily/greasy feeling? No one does, and Koope understands this well.
Koope brilliantly uncomplicates the confusing world of skincare by offering a simple but great lightweight moisturizer and facewash duo.
Koope gel cleanser contains:
Oat amino acids
Allantoin
Cucumber & Kiwi extract
Aloe vera
Glycerine
Koope moisturizer contains:
Ceramides
Sodium Hyaluronate
Niacinamide
Prebiotics
Olive Glycerides
These phenomenal ingredients leave your skin feeling clean, soothed, and moisturized in two easy steps.
Buy Koope gel cleanser and moisturizer on Amazon.
CeraVe AM Facial Moisturizing Lotion
CeraVe AM moisturizer is the perfect versatile addition to any skincare routine if you're looking to incorporate one with SPF protection.
CereVe contains:
hyaluronic acid
niacinamide
ceramides
CeraVe benefits:
Won't clog pores
Won't cause acne flare-ups
Restores and protects the skin's barrier.
Protects skin from damaging UVA and UVB rays.
Whether you're heading outside on a walk or planning to spend all day in the woods, this moisturizer will protect you all day.
Watch the Tiktok Video
Tell me everything!
What are your favorite facial moisturizers?
*Disclosure: Thanks to Koope and Stream2Sea for sponsoring this post. I only recommend products I use myself, and all opinions expressed here are our own. This post may contain affiliate links that at no additional cost to you, I may earn a small commission. Thanks!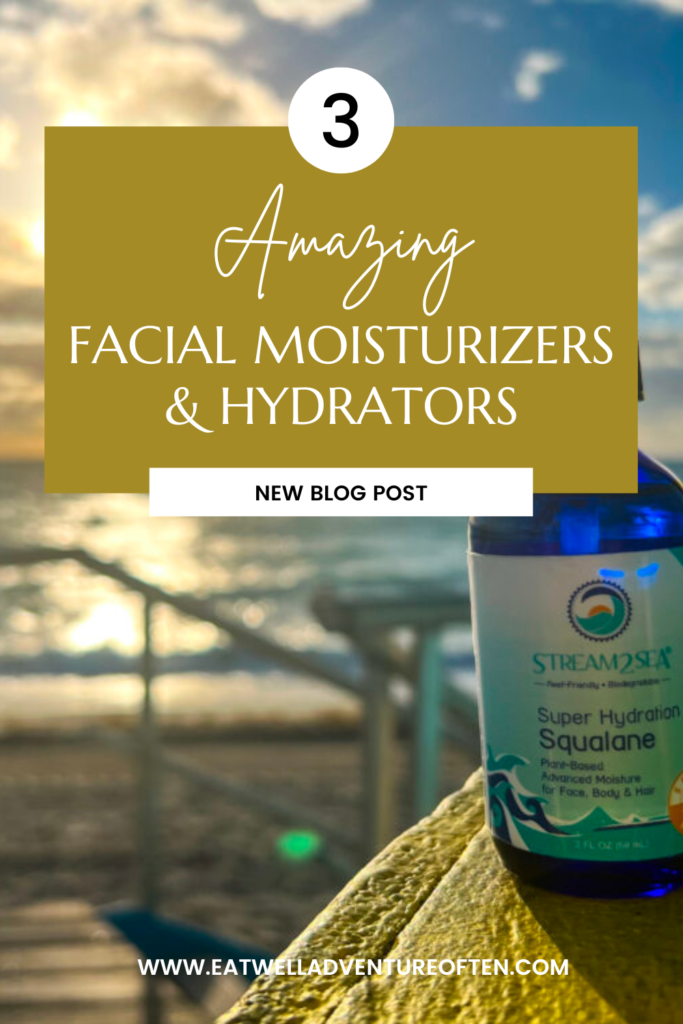 Shop more facial moisturizers on Amazon.