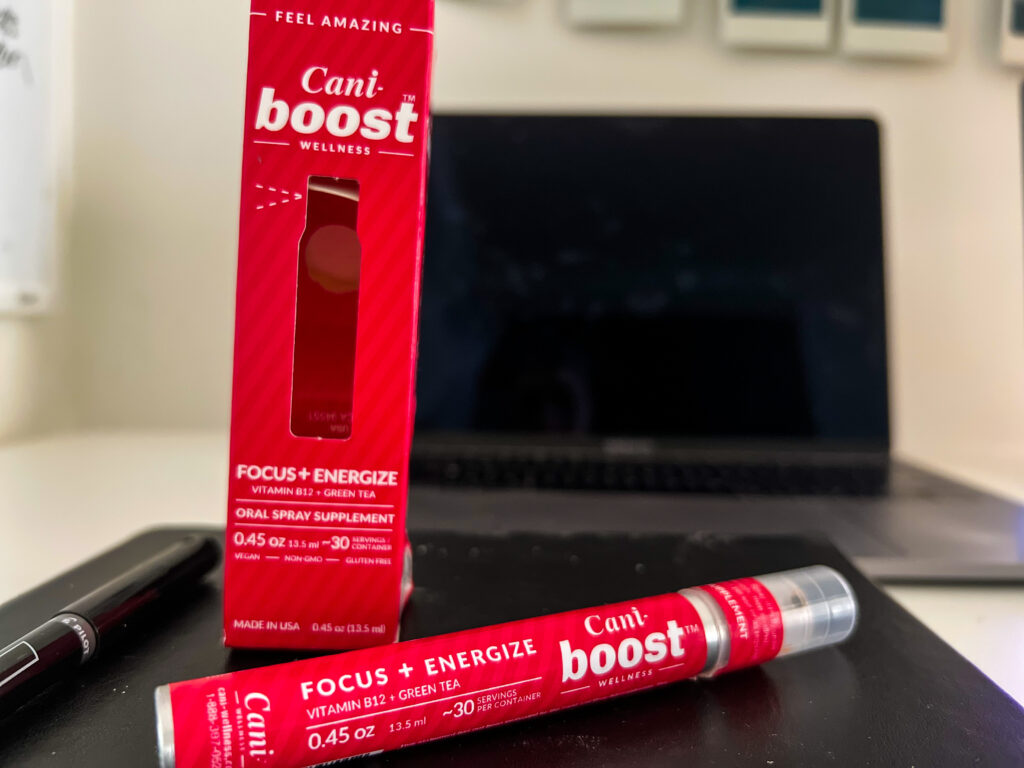 We've all been there; it's 3 pm and your yawning at your computer wondering how you will focus on your work and make it to 5 pm or you're at the gym trying to get in a few more reps but feeling lethargic. Sometimes we all just need a little boost.
While there's no shortage of wellness supplements on the market that you could reach for to give you a quick jolt of caffeine and help you focus, most involve mixing messy powders, swallowing pills, or consuming high calorie gummies or bars. Furthmore, all of these supplements need to be processed through the digestive tract which means they can take hours to kick in.
That's where Cani-Wellness is different. It uses a Molecular Spray System which allows dozens of vitamins, herbal extracts and nutraceuticals to be available in one compact and convienent spray. It's like having an entire health food store that fits in your pocket!
Just shake and spray anytime you need to focus or energize. It's ideal for when you're on the go because no water is required. The active ingredients in Cani wellness sprays are absorbed by the body up to 5 times faster than pills because the pre-dissolved ingredients are absorbed by the mucous membranes of the mouth rather than having to travel through the digestive tract. In fact, 90% of nutrients in Cani-Wellness oral sprays are absorbed in less than 30 seconds. 
I love using this spray as an afternoon pick me up when I don't want to reach for another coffee or energy bar, but you could use it in the morning to kick off your day, before a tough workout, or anytime you need some focused energy to help you knock out your to-do list.
Focus and energize fast with this oral spray supplement.
Cani-boost is formulated to give you clean energy and mental clarity when you need it most. It contains the following ingredients:
Organic Coffee bean extract – it provides antioxidant effects and can help lower blood pressure and cholesterol.
Astragalus root extract – stimulates and boosts the immune system. It helps prevent colds, lowers blood pressure, and helps protect the liver.
Vitamin B12 – is an essential vitamin that helps brain, nerve, and blood cell function. It also supports serotonin synthesis and can help improve mood.
Vitamin B3 – helps the body convert nutrients into energy and and optimal brain function.
Green tea – helps with brain function and anti-aging due to its bioactive compounds. It also contains caffeine, which improves thinking and alertness.
Beet juice – helps boost energy and blood flow which can aid in athletic performance.
Buy Cani-boost on Canibrands.com Use code CB20 to get 20% off.
Buy Cani-boost on Amazon.
Tell me everything!
What's your favorite wellness supplement you take to help you feel more focused and energized?
*Disclosure: Thanks to Cani Brands for sponsoring this post. I only recommend products I use myself and all opinions expressed here are our own. This post may contain affiliate links that at no additional cost to you, I may earn a small commission. Thanks!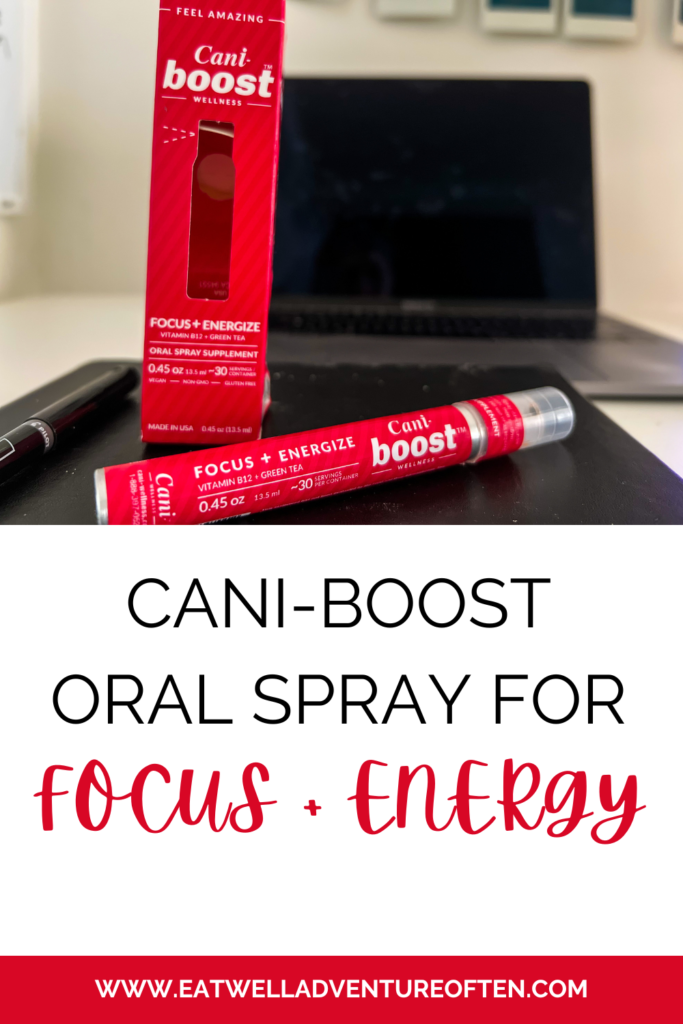 Shop more focus & energy products on Amazon.