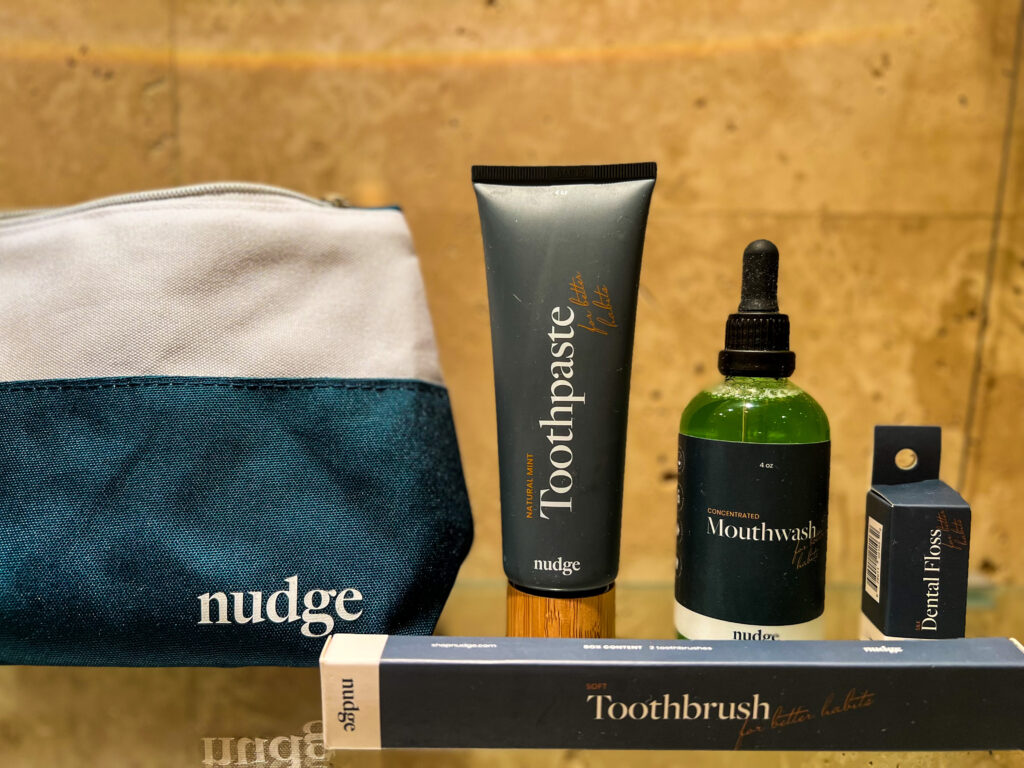 Nudge is a Canadian brand that has all your oral care needs covered with natural and eco-friendly essentials. The best part? Nudge delivers them straight to your doorstep via a reoccurring subscription or one-time purchase. It couldn't be easier to take care of your smile!
Nudge believes self-care products should be composed of clean ingredients that are good for you, so they carefully designed their products to be as natural as possible without compromising on taste, feel or results.
The newcomer to oral care is also sustainable, thanks to a bamboo toothbrush handle, floss made from candelilla wax, and glass packaging.
As you can see, Nudge is definitely something to smile about!
The Nudge Natural and Sustainable Oral Care Box
It's the perfect starter kit for superior oral care. It contains:
Fluoride-free naturally whitening toothpaste
Alcohol-free and fresh, concentrated mouthwash
Two sustainably sourced bamboo toothbrushes
100% biodegradable floss
A reusable pouch to store all your essentials in
Buy Nudge oral care. Use code EATWELLADVENTUREOFTEN to get 20% off.
Tell me everything!
What's your favorite natural and sustainable oral care brand?
*Disclosure: Thanks to Nudge for sponsoring this post. I only recommend products I use myself and all opinions expressed here are our own. This post may contain affiliate links that at no additional cost to you, I may earn a small commission. Thanks!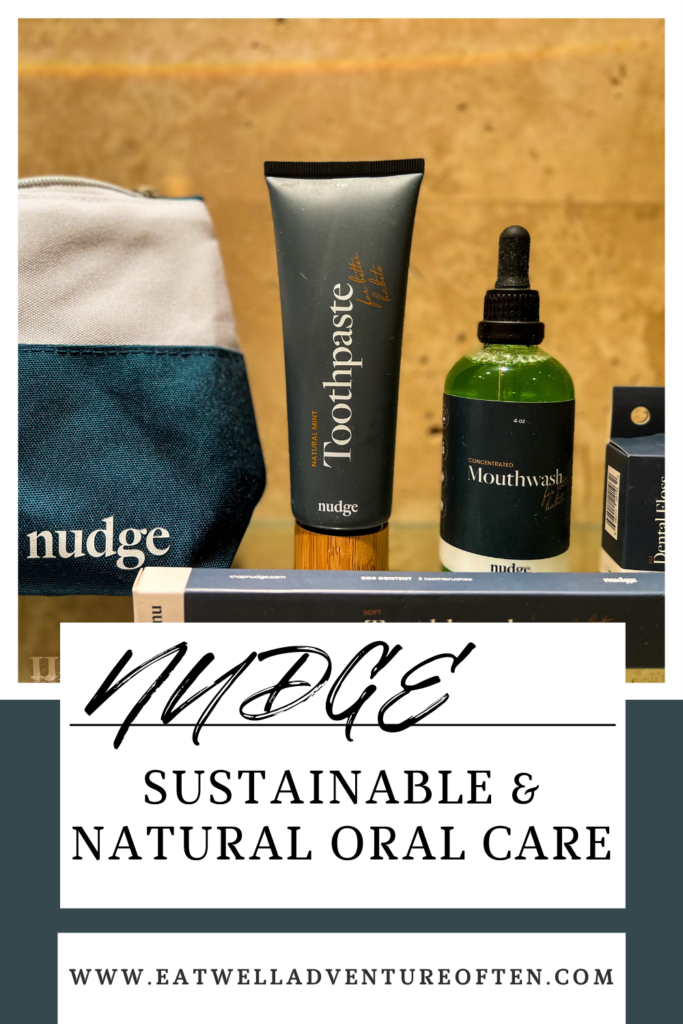 Shop other natural and sustainable oral care brands on Amazon!