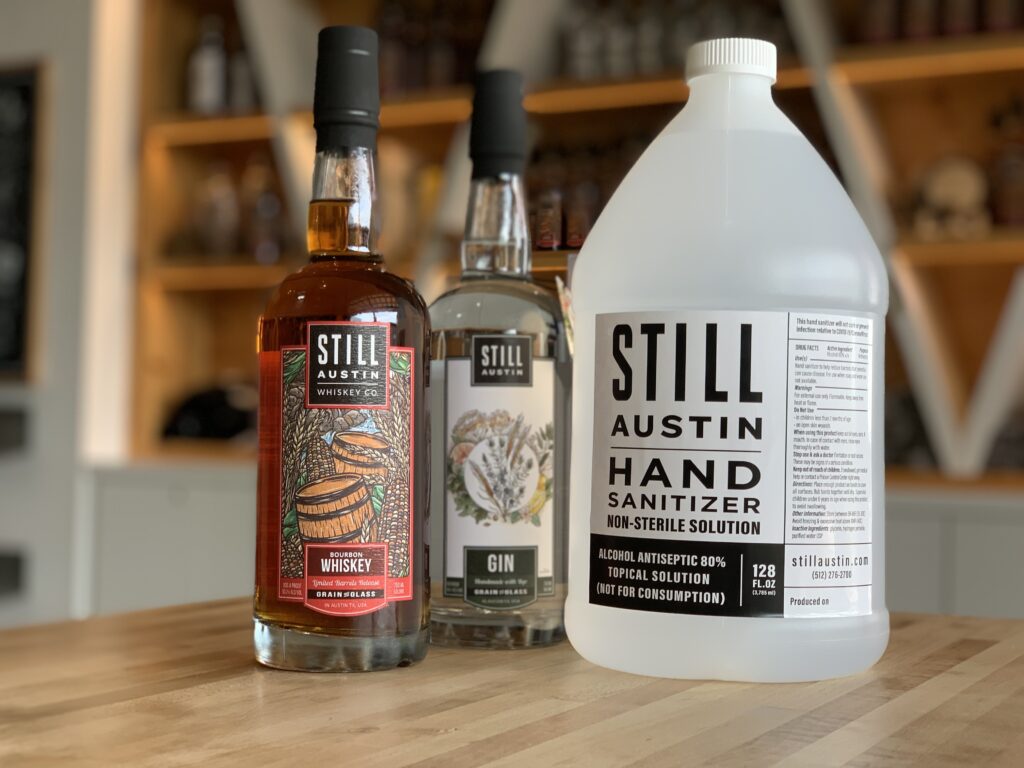 I recently interviewed Chris Seals on the Eat Well. Adventure Often. Podcast. Chris is the CEO & Co-Founder of Still Austin Whiskey, a grain-to-glass whiskey distillery located in the heart of Austin, Texas.

Due to the COVID-19 pandemic, Still Austin started making hand sanitizer for the general public and many hospitals in Central Texas.
During our interview, Chris told me how the distillery went from making whiskey to hand sanitizer virtually overnight and what things have been like around the distillery since COVID-19 began in early March.
Tell me about yourself and Still Austin Whiskey?
I'm the CEO and one of the Co-founders of Still Austin Whiskey. We are a grain-to-glass whiskey distillery located in the heart of Austin. We started our business about 7 years […] and we've been producing barrels of whiskey and bourbon and we now even started to release some of it which is tasting quite nice and this summer we'll have our main product out which is our straight bourbon.
How did Still Austin decide to start making hand sanitizer?
With everything that's been happening with COVID-19, it really pushed us to look at how we can help our community. We've really tried to do everything the right way, so for us that has always meant hand making our whiskey from grain to glass using grains that are grown by local farmers and creating things that have a flavor […] and we really just carried on that spirit of trying to do the right thing when we realized that hospitals and folks in our community weren't able to get hand sanitizer. So, it just prompted us to look at what we could do and it's quite interesting, distilleries can actually do a lot to help with hand sanitizer especially right now!
When Did Still Austin Start Making Hand Sanitizer?
At the beginning of this crisis I got asked to serve on a small committee, the American Crafts Spirits Association, which we're a member of and they were wanting to see how distilleries could respond to and survive everything that's happening with Corona Virus.
COVID has hit so many different people in so many different ways. It's hit industries and businesses in so many unexpected ways, it's disrupted supply chains—it's just incredible! […] But none of us expected… you know, I will tell you as of 45 days ago there's not a single distillery that I've ever even heard of that thought they would be producing hand sanitizer.
The ACSA has worked really hard to get the guidance for craft distilleries to be able to take action and be able to do it in a way that is safe and compliant with regulations […] and is truly able to help our communities.
We started bottling around the 22nd of March and we had our first couple of bottles go out. […] We provided it in bulk to the City of Austin and Travis County because we knew they could get it to people right away.
Where Still Hand Sanitizer is going:
General public – 2 bottles per person per day at no charge. Donations appreciated.
Details
Tell me everything!
Have you been to Still Austin Whiskey to drink or to pick up hand sanitizer?