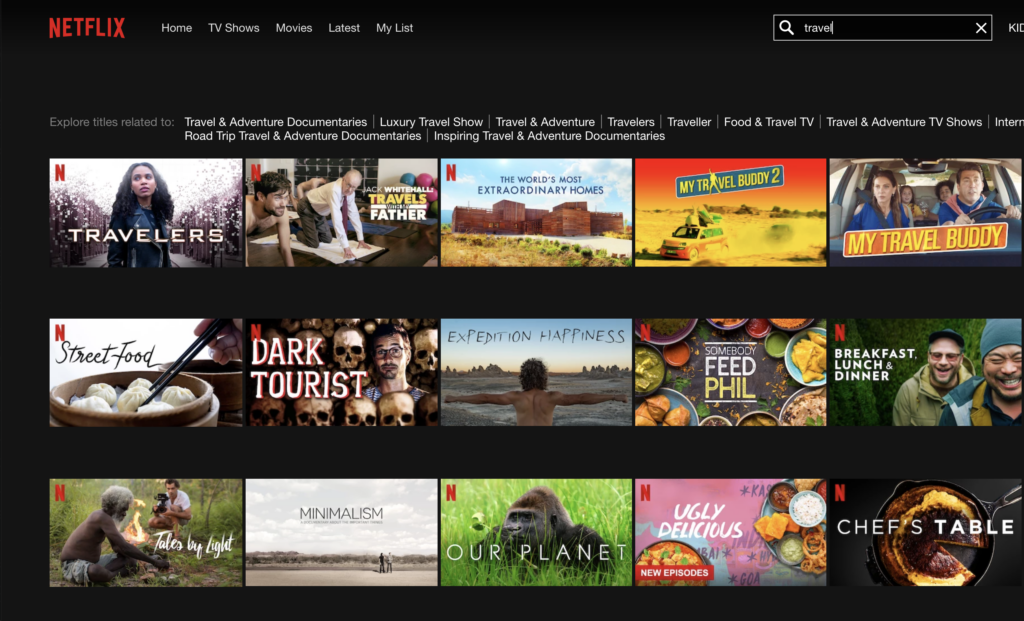 If you're a frequent traveler and gallivanter like me, cabin fever has most likely set in, and you're probably starting to long for the shores of a distant land.
However, since travel is ill-advised during the coronavirus quarantine, I've rounded up seven movies and shows to binge-watch on Netflix that will allow you to travel to exotic places well beyond your living room walls.
Binge-Watch These Travel Movies During the Covid-19 Quarantine:
1. Y Tu Mommá También
This coming of age travel tale set in Mexico City, Mexico has been my favorite movie since I was 18. It stars Diego Luna and Gael Garcia Banal and explores themes of friendship and romance. It also showcases a lot of the Mexican countryside all while giving tidbits of regional history. *NOTE* This movie is not family-friendly and is on the wonderfully strange side.
2. The Tourist
Watch Angelina Jolie take part in sexy spy-like activities as Johnny Depp basically chases her around Italy.
3. Expedition Happiness
Two Sweedish 20-somethings refurbish a school bus and drive it all over Canada, the U.S., and Mexico with their precious dog Rudi. The soundtrack and visuals are stunning! Note: The trailer above is in German, but the actual documentary is in English.
4. The World's Most Extraordinary Homes
Full disclaimer, I haven't seen this show yet, but it's definitely in my queue. It offers the opportunity to travel to Spain, India, Norway, Isreal, etc. and get a glimpse of unconventional homes. The video above gives a sneak peek of what you can expect.
5. Street Food
This series which explores food in Thailand, Japan, India, the Philipines, etc. has also been added to my queue. Although, I'm not sure if a series about food is a good thing right now since our mobility is currently limited to our kitchen, bedroom, and living room. I digress.
6. Conan Without Borders
Follow late-night TV host Conan O'Brien to Cuba, Mexico, Isreal and everywhere in between as he explores the regional culture and tries to make friends.
7. Jack Whitehall: Travels with My Father
Follow a comedic father and son duo for three seasons as they travel to foreign lands like Bangkok, Cambodia, and Germany.
Tell Me Everything!
What are your favorite travel movies?