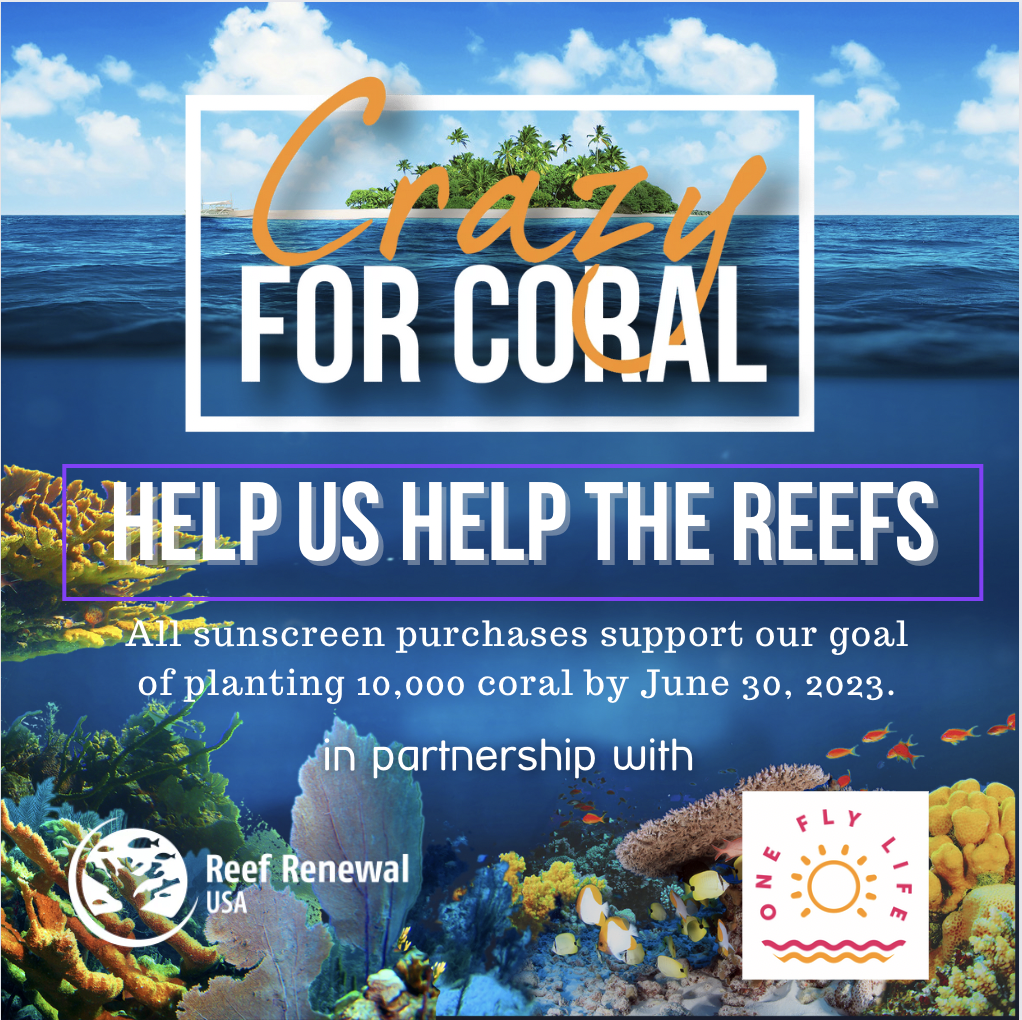 Stream2Sea and Reef Renewal joined forces in June for an exciting initiative called "Crazy for Coral." Their goal is to plant 10,000 Coral, and they need your help to spread the word!
About Stream2Sea
First, if you don't know about stream 2 sea, they are a woman-founded sunscreen brand from Florida. That's right, I discovered this reef-safe mineral sunscreen during a beach cleanup and have been a fan ever since. I'm a proud member of their Wavemaker program, which means I have been using my platform to educate and encourage others to choose safe products for themselves and the ocean.
Why Choose Stream2Sea Mineral Sunscreen?
It contains Green Tea, Tulsi, Wakame, and Olive Leaf.
It's non-greasy, hypoallergenic, safe for sensitive skin, and won't burn your eyes.
It's been tested and proven safe for baitfish, freshwater fish, saltwater fish, and coral larvae and does not affect their natural behavior.
It contains no Oxybenzone, Octinoxate, and Octocrylene.
It's made without Parabens, DEAs/ MEAs/ TEAs (diethanolamines/ methanolamines/ triethanolamines), SLS or SLES (sodium laurel or laureth sulfates), phthalates, dyes, cinnamates, or benzophenones (BP-2 or BP-3)
It comes in sustainable packaging.
Here's How to Help Save the Reef
Shop Stream2Sea sunscreens at Stream2Sea .
Use promo code: crazy for coral for $5 off
Tell me everything!
What are your favorite ways to help the environment?