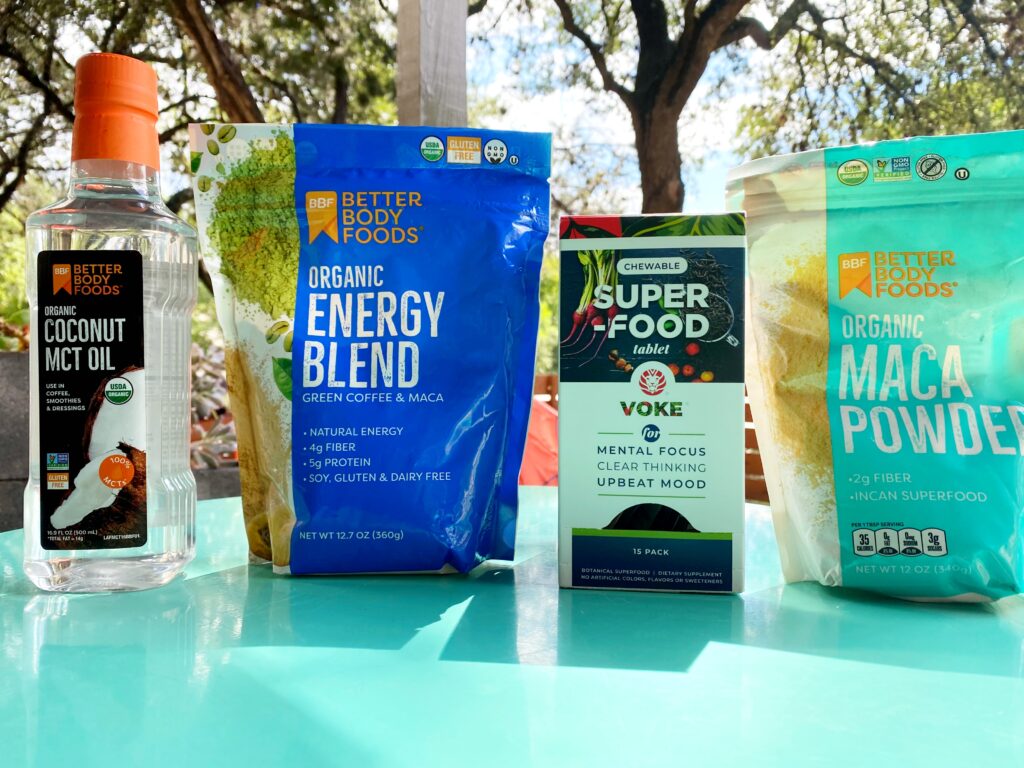 Tired? Sometimes eating right and exercise just aren't enough when you're dealing with a new routine (thanks COVID), stress, long working hours, kids, dogs, PMS, or just the hustle and bustle of daily life.
It can be tempting to turn to multiple cups of coffee or even chemical-filled energy drinks, but they can leave you jittery or their ingredients could leave you feeling worse.
Next time you're looking for a pick-me-up, try one of these natural supplements that can be conveniently added to smoothies, salads, coffee, or taken straight out of their packaging.
How to Boost Your Energy Naturally
Better Body Foods Organic Maca Powder
Maca is an Incan superfood that has been used for centuries to naturally boost stamina, energy, and mood. It's also known as the 'Peruvian Ginseng' because of its natural energy-boosting benefits. It's low-calorie, organic, and has a mild flavor so you can easily add it to smoothies, yogurts, and shakes without flavor detection.
$5.89 on Amazon.com
BetterBody Foods Coconut Oil MCT
Did you know that medium-chain triglycerides (MCTs) are often called a super fuel because the body is able to absorb them more quickly than their long-chain fatty relatives? Better Body Organic MCT oil contains 100% energy-driving MCTs and is keto-friendly, gluten-free, and Non-GMO. This oil is ideal in no-heat recipes such as iced-coffee, smoothies, and salad dressing. It's got a light coconut flavor that is pure yum!
$12.50 at Amazon.com
Better Body Foods Organic Energy Blend
This unique powder features all-natural organic ingredients, like pea protein, maca powder, and green coffee extract. It delivers 100% daily value of vitamins B1, B2, B3, and B6.  It's a great pre-workout powder or energy drink substitute.
$12 at Amazon.com
Voke Superfood Tablets
With ingredients backed by over 25 independent research studies, Voke will help you maintain all-day mental energy, laser focus, upbeat mood, and clear thinking. Buh-bye, brain fog! Each chewable tablet lasts for 3 hours. Plus, Voke's unique formula of effective superfoods won't give you jitters or cause you to crash.
$34 for 30 Tablets at Amazon.com
Other Natural Energy Boosters
Tell me everything!
What natural supplements to you use when you need a quick pick-me-up?
*Disclosure: Thanks to Better Body Foods and Voke Tabs for sponsoring this post. I only recommend products I use myself and all opinions expressed here are our own. This post may contain affiliate links that at no additional cost to you, I may earn a small commission. Thanks!