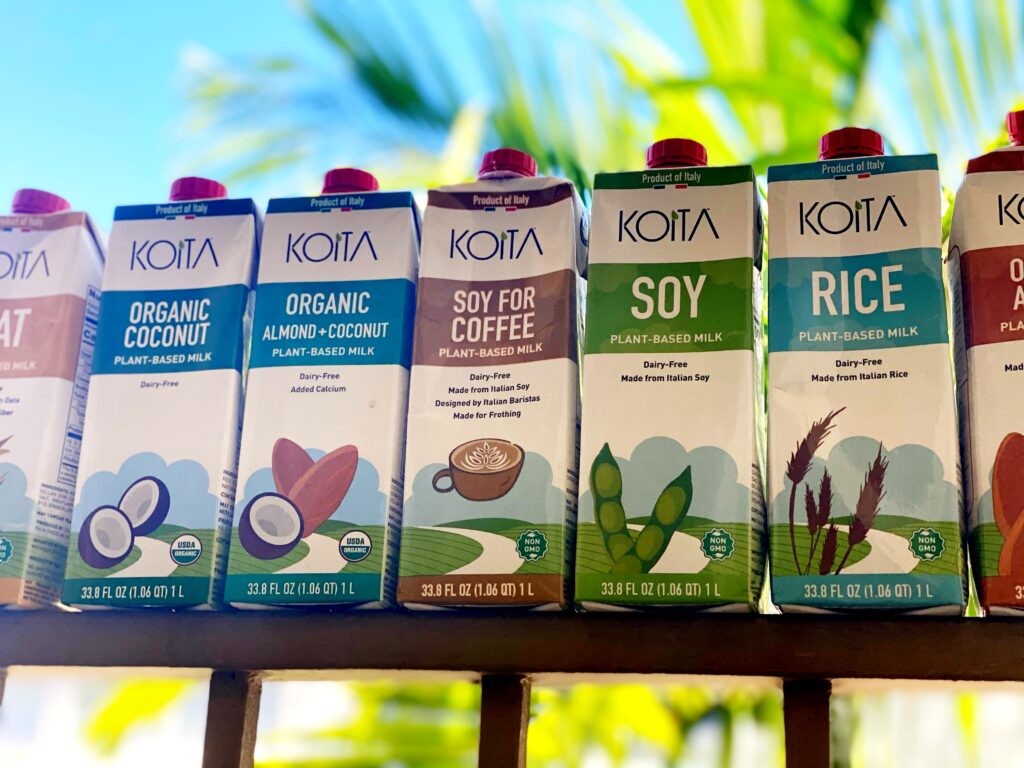 As the number of American's turning to a plant-based diet continues to grow, so does the number of vegan & vegetarian products on the market. That's right! Whipping up a meatless meal has gotten even easier. From smoothies to burgers, check out the following products that will help you cook up your next delicious plant-based meal.
Plant-Based Products for a Meatless Meal
Plant Junkie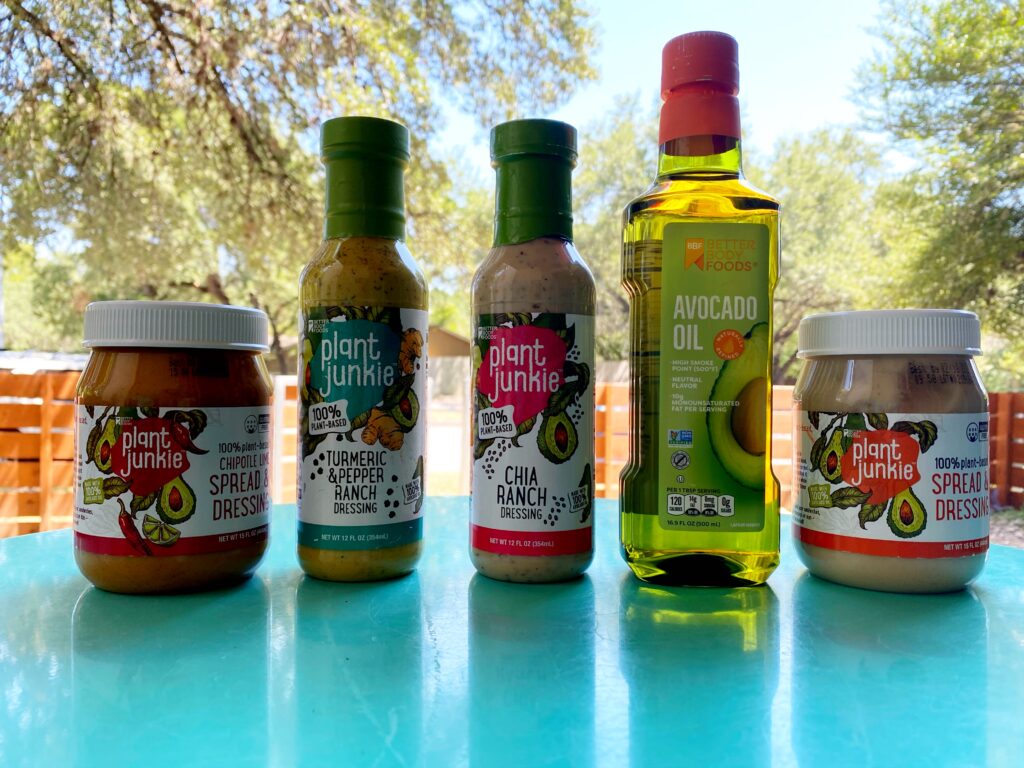 Looking for dressings and spreads with all the classic taste but without highly processed ingredients and artificial components? Then Plant Junkie's dairy-free ranch and mayonnaise substitutes were made for you! Made from plant-based ingredients, these salad dressings, oils, and spreads are gluten-free, vegan, and non-GMO. Use them as a wing dips, veggie burger sauce, or dressing for green salads without guilt.

Shop Plant-junkie on Amazon.
Shop the plant junkie website.

Koita Plant-Based Milk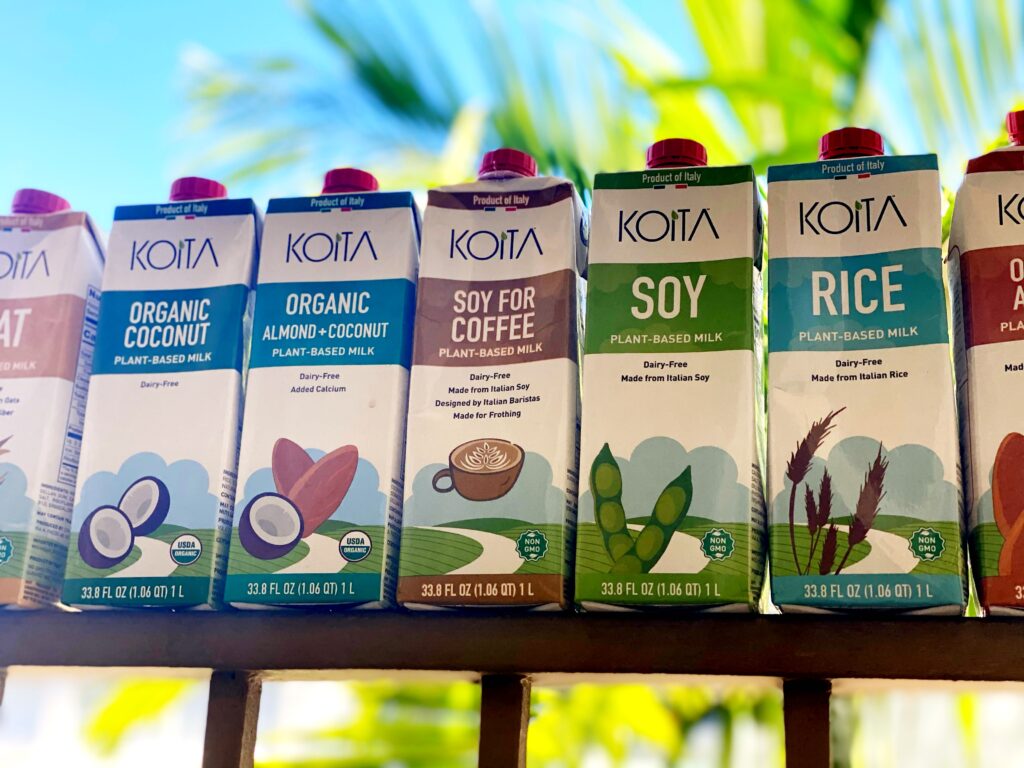 Koita's seven plant-based milks offer a 100% pure, clean taste. That's because these creamy, shelf-stable milks are grown, produced, and packed in Italy. They are made with ingredients grown in the Italian Alps, which boasts one of the purest soils in the world. It's that nutrient-rich soil that leads to Koita's incredibly delicious set of plant-based milks.
Koita was founded by American ex-pat Mustafa Koita, a dynamic and fearless entrepreneur and father of three, who began on a mission to bring superior healthy products to families across the Middle East and Asia. His journey led him to Italy near Mt. Vesuvius, where the weathered and ash-infused soils yield even more than the amazing pasta, wine, and cheese for which Italy is famous. In 2013, he started the company out of Dubai, UAE, and seven years later as the U.S. launch kicks off, Koita products are now on the shelf in 10 other countries worldwide.
Koita plant-based milks are available in seven mouthwatering flavors. All of them are non-dairy, vegan, non-GMO, and free of carrageenan:
Organic Almond: Made with Italian almonds with no added sugar.
Oat: Made with Italian oats. Enriched with vitamins and calcium.
Organic Coconut: Made with coconuts from Thailand with no added sugar.
Organic Almond-Coconut: The latest flavor in the line, the unique blend of Organic Almond-Coconut makes coffee shop level drinks with amazing froth. Made with Italian almonds and Thai coconuts with added calcium.
Soy: Made with Italian soy and enriched with vitamins and calcium.
Soy for Coffee: Made with Italian soy and designed by four Italian baristas, Soy for Coffee isloved by baristas worldwide for its great frothing.
Rice: Made with Italian rice. Enriched with vitamins.
Koita plant-based milks are perfect for smoothies, oatmeal, cereal, baking, cooking.
Shop Koita on Amazon.
Pamela's Plant-Based Baking & Gluten-Free Products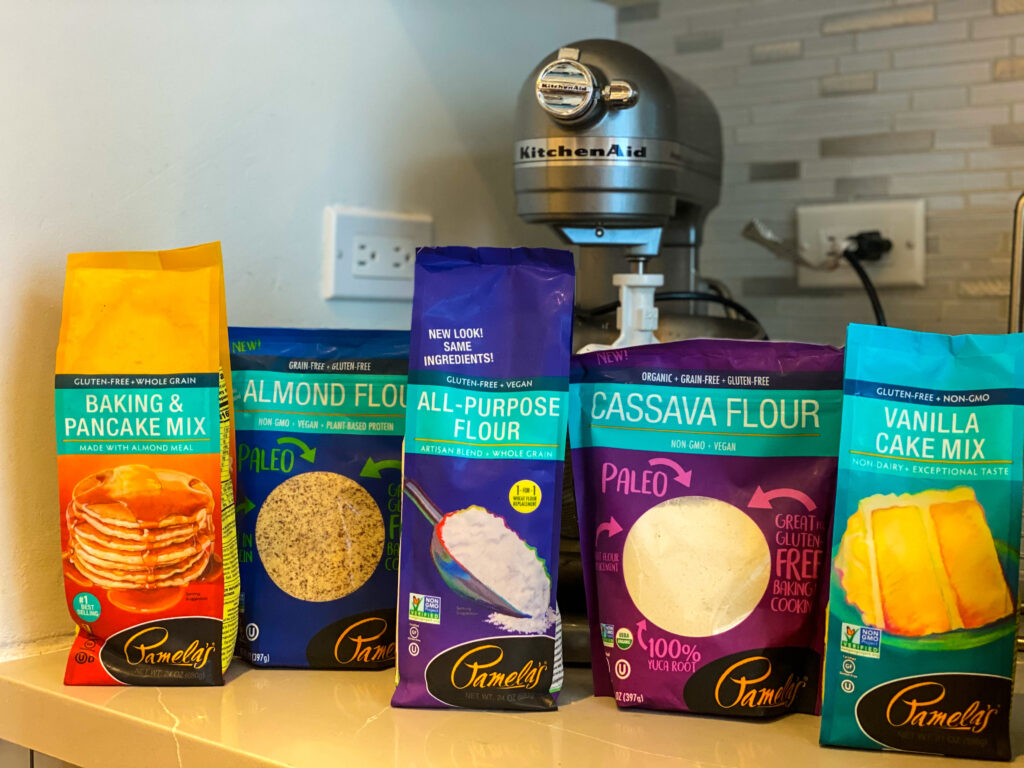 Pamela's Products were founded in 1988 by Pamela Giusto-Sorrells who spent the majority of her time working in her family's bakery. She was inspired to create a line of gluten-free products by many of the bakery's customers who had food intolerances. Today, Pamela's products include many gluten-free & plant-based options such as :
baking mixes
paleo flours
snack bars
cookies
ramen noodles
pancake mixes
pastas & more
Learn how to make homemade pizza crust with Pamela's all-purpose flour.
Shop Pamela's products on Amazon.
Edward & Sons Organic Young Jackfruit Meatless Alternative
Looking for a versatile plant-based meat alternative? Look no further than Edward & Sons Organic Young Jackfruit Meatless Alternative. Jackfruit has a mild flavor and easily takes on seasonings like pork or chicken. In fact, it's perfect for BBQ-style chicken and pulled pork sandwiches or tacos.

Shop Organic Young Jackfruit on Amazon.
Parma! Vegan Parmesan
Don't stick up your nose just yet! This faux parmesan cheese made from nutritional yeast, Himalayan salt, sunflower, and hemp seeds will blow your mind! It's got a delightful umami flavor that is just perfect to season popcorn, veggies, salads, pizza, pasta, and avocado toast! Plus, you'll get a healthy dose of omegas, B-vitamins, and minerals each time you use it.
Shop Parma! on Amazon.
Ella's Flats
ELLA'S FLATS® are the scrumptious whole food snack that fits into every lifestyle. Whether traveling, working from home, or on a Netflix binge, the mouth-watering crunch-filled crisps are perfect to munch on. Eat them straight out of the bag or add your favorite toppings for a convenient and easy snack or light meal. The crunchy texture will have you hooked!
Founder Ellen Macks, is a health-conscious, energetic mom of three. She has been eating Keto since she 18 and focuses on eating unprocessed foods as much as possible, thus she started her own savory crisp plant-based brand with enthusiastic encouragement from friends.

Shop Ella's flats on Amazon.
Oatsome Organic Oat Milk
Did you know that oats are one of the most sustainable grains on the planet and require 80 percent less water to grow than almonds? Oatsome contains clean ingredients and beneficial nutrition. Plus, Oatsome is the only oat beverage that is certified Organic, Non-GMO, and Gluten-free. Oatsome is great to drink by itself or use in drink and baking recipes. Check out this yummy Peppermint Mocha recipe.
Buy Oatsome on Amazon.
BONUS: Cook with plants!
American's Test Kitchen: The Complete Plant-Based Cookbook
It's easier than ever to eat a plant-based diet, especially with the latest cookbook from America's Test Kitchen. This impressive recipe collection provides everything needed to enjoy balanced and flavorful plant-based meals. Introductory resources include tips and tricks for storing ingredients, an in-depth look at plant-based dairy and meat products, and a list of must-have pantry items to boost flavor in your dishes (mushrooms, fermented black beans, seaweed, etc.).

Plus, throughout the recipes, you'll find informative sidebars packed with information on the ingredients, the science behind the recipes, and step-by-step instructions for any needed techniques. This is definitely a cookbook that makes plant-based eating easier and more realistic for vegans and vegetarians!

Buy the Complete Plant-Based Cookbook on Amazon.
Tell me everything!
What are your favorite plant-based brands?
*Disclosure: Thanks to Edward & Sons, Pamela's Baking, American's Test Kitchen, and Plant Junkie for sponsoring this post. I only recommend products I use myself and all opinions expressed here are our own. This post may contain affiliate links that at no additional cost to you, I may earn a small commission. Thanks!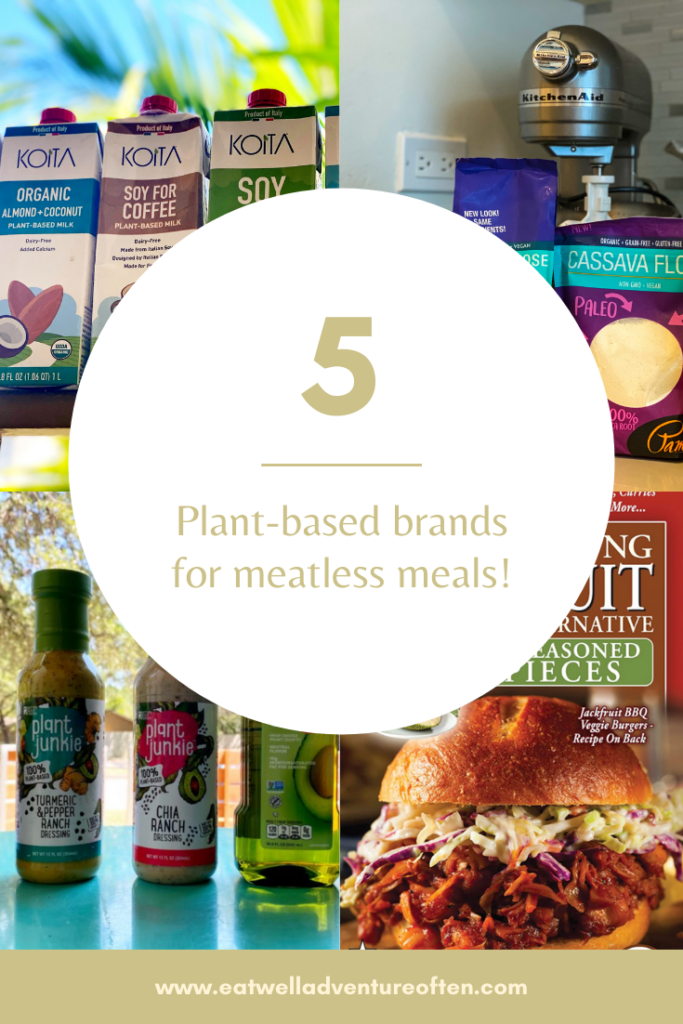 Shop More Amazing Plant-Based Brands on Amazon