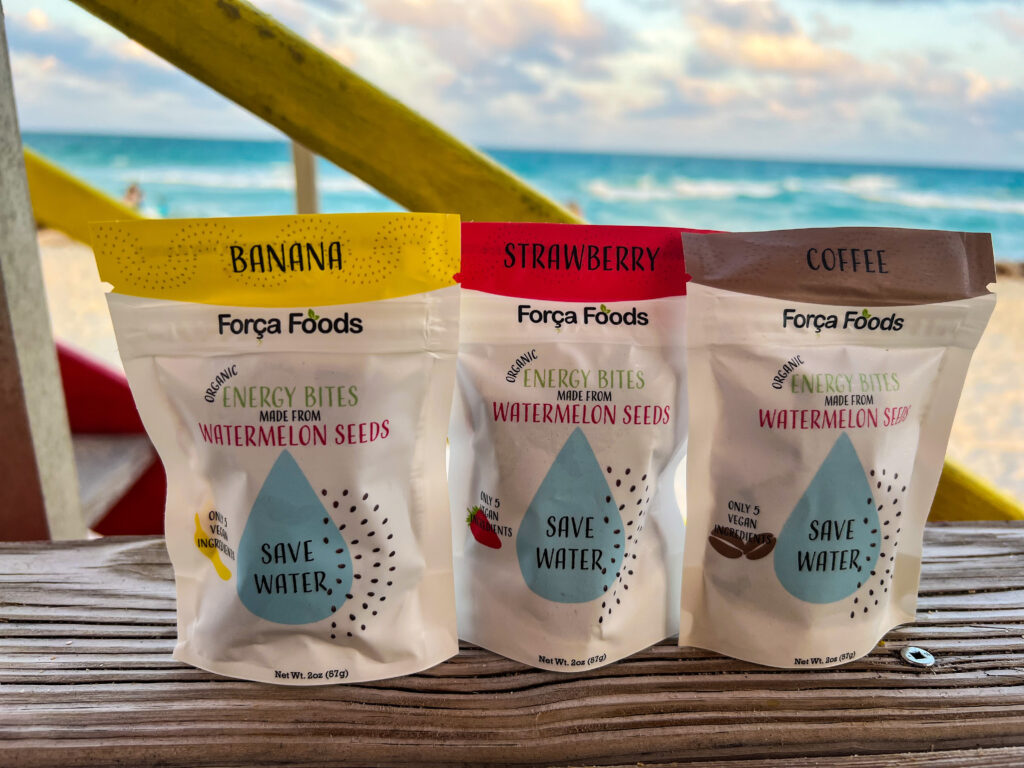 Whether you're vegan, have food allergies, or just want a sustainable, tasty snack that travels well—Forca Foods Watermelon Seed Energy Bites are for you!
Allergy-friendly & Sustainable Snacks
May kicked off National Asthma and Allergy Awareness Month and Força Foods is a great snack brand to help spread allergy awareness. They make energy bites out of watermelon seeds therefore they are:
organic
dairy-free
gluten-free
nut-free
soy-free
vegan
Plus, they contain absolutely no preservatives!
Founder Guilherme Maia Silva studied Plant Sciences at UC Davis where he dove deeply into the world of sustainable agriculture. Silva wanted to create a snack that was not only healthy, vegan, and delicious, but one that was also better for the planet.
You see, by simply choosing these watermelon energy bites, you are saving 2.8 gallons of water per pouch versus when standard almond-based protein bars. And their nut-free trail mixes allow you to save 9.3 gallons of water per pouch versus traditional trail mixes.
Buy Forca Foods Watermelon Energy Bites.
Tell me everything!
What's your favorite vegan & allergy-friendly snack?
*Disclosure: Thanks to Forca Foods for sponsoring this post. I only recommend products I use myself and all opinions expressed here are our own. This post may contain affiliate links that at no additional cost to you, I may earn a small commission. Thanks!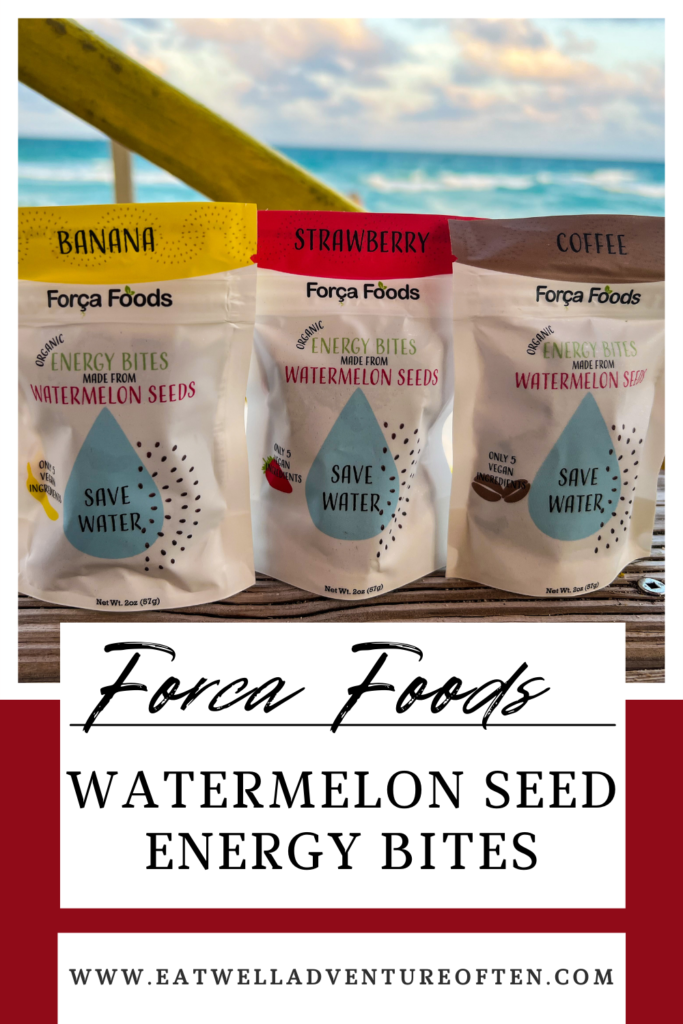 Shop more sustainable, vegan, allergy-friendly snacks on Amazon