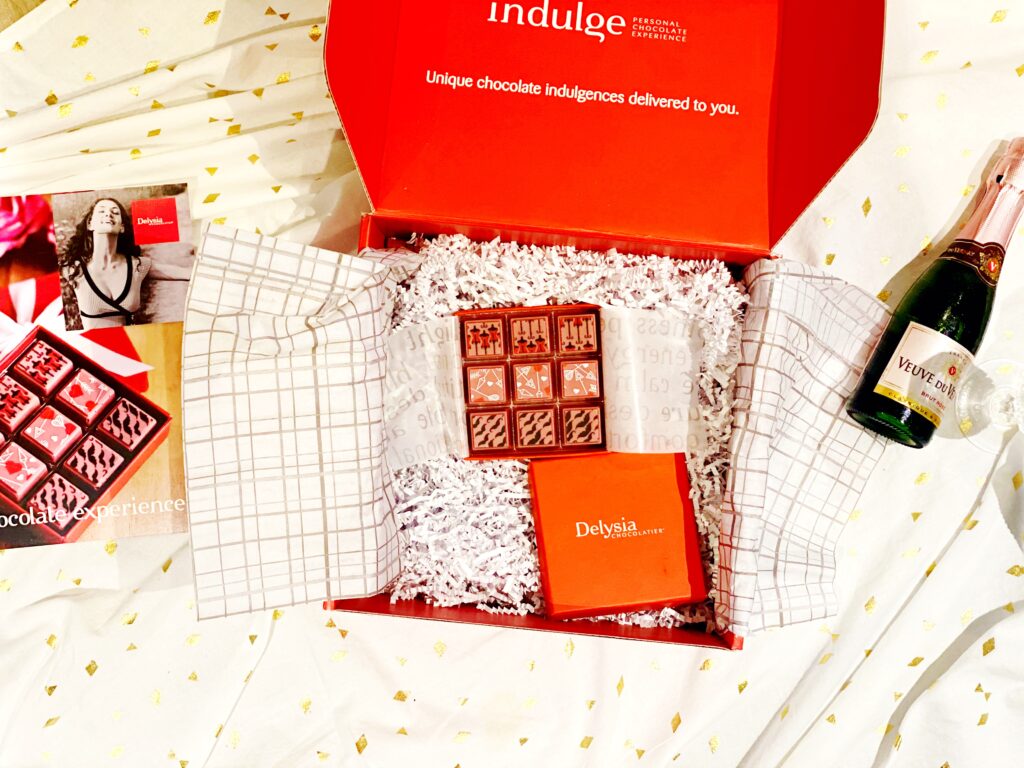 Valentine's Day is approaching fast! Show your Valentine, amor, crush, friend, etc. how much you care. This Cupid-approved Valentine's Day guide will help you find the perfect gift to do just that.
Valentine's Day Gift Ideas
Delysia Chocolates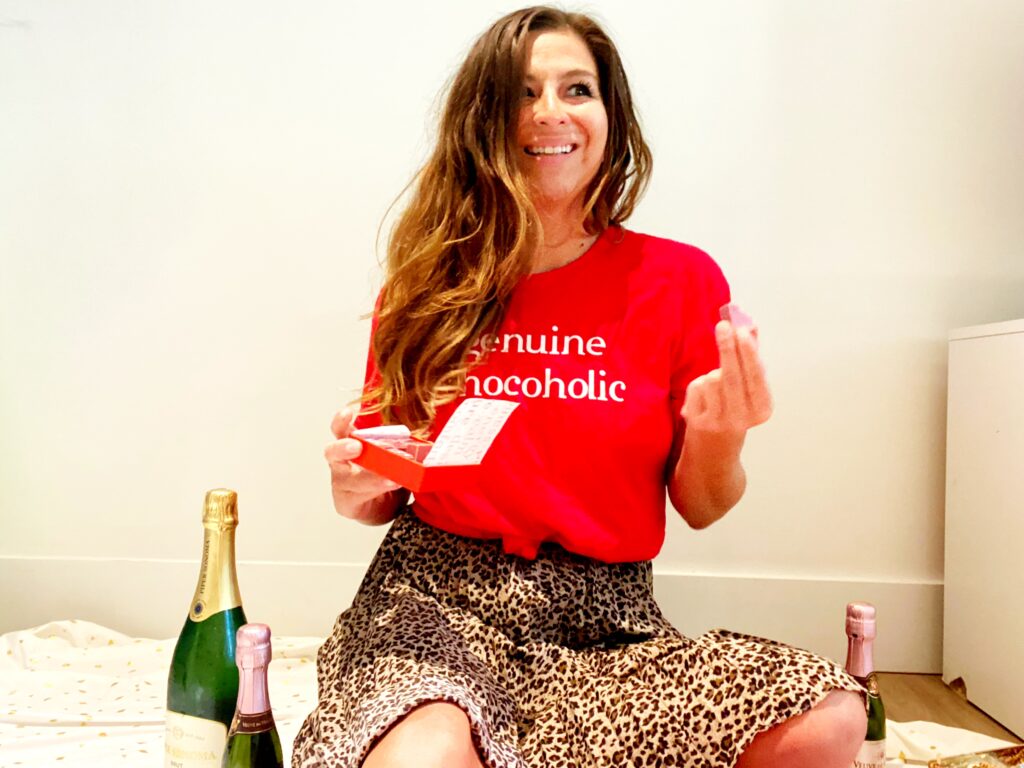 I've raved about award-winning Delysia chocolates before, but their best collection ever is back. Behold, the sensual ruby chocolate truffle collection which includes beautifully designed pink, aphrodisiac truffles.
Owner Nicole Patel developed the flavors based on ingredients that are known to increase sexual desire. *wink wink* Think warming and honey, ginger, fig, mascarpone cheese, cherries, and chipotle chili powder.
This sensual 9-piece chocolate truffle collection of ruby chocolate contains:
3 Truffled honey ginger ruby chocolate truffles
3 Merlot cherries & cream ruby chocolate truffles
3 Chipotle orange ruby chocolate truffles
Pair this collection with champagne and call it a day!
Shop the Sensual Ruby Choclate Truffle collection from Delysia Chocolates
Sugar Plums Chocolates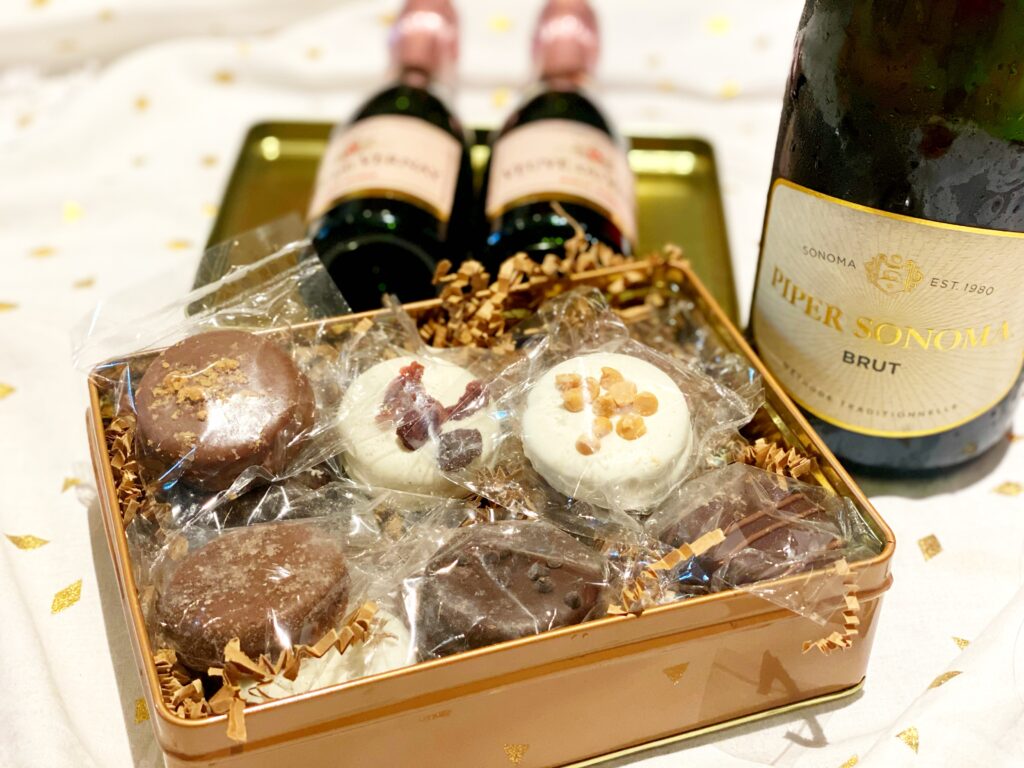 When it comes to chocolate-covered treats, nothing beats Sugar Plum's Signature Chocolate-Covered Sandwich Cookie Sampler. For 25 years Sugar Plum has been offering premium chocolates and confections to worldwide customers using only the finest ingredients for their delectable treats.

These melt-in-your-mouth-cookies will show anyone you care this Valentine's Day, so order a sampler box now. Each sampler box includes nine (9) total chocolate-covered sandwich cookies, including one (1) each of Sugar Plum's renowned milk, dark, and white chocolate-covered sandwich cookies.
Color My Cookies
Gather your Valentine's Day crew and get ready for some non-traditional holiday fun! These paint-your-own tasty cookie sets from include 6 black and white iced cookies. They are the perfect canvas to unleash your creativity. One you unbox them, decorate them with the edible watercolors and edible sprinkles. The only thing more fun than decorating these festive cookies will be eating them!
Every Color My Cookie set includes:
Six cookies to decorate
Edible palette with edible watercolors, icing, sprinkles with edible glitter
Two paint brushes
Two cups–one for water, one for sprinkles
A link to an online cookie decorating tutorial taught by a real pastry chef!
Color My Cookie has a variety of seasonal and birthday sets. Painting has never been tastier!
Shop Color My Cookie
Gourmet Gift Baskets
Nothing says "I love you." more than a basket full of sweets and treats! Gourmet Gift Baskets even has one that comes complete with wine for the rose lover in your life. Gourmet Gift Baskets vary by size and price so, you'll find the perfect gift for everyone on your list.
Shop Gourmet Gift Baskets
Tell me everything!
What's your favorite Valentine's Day Gift to give or receive?