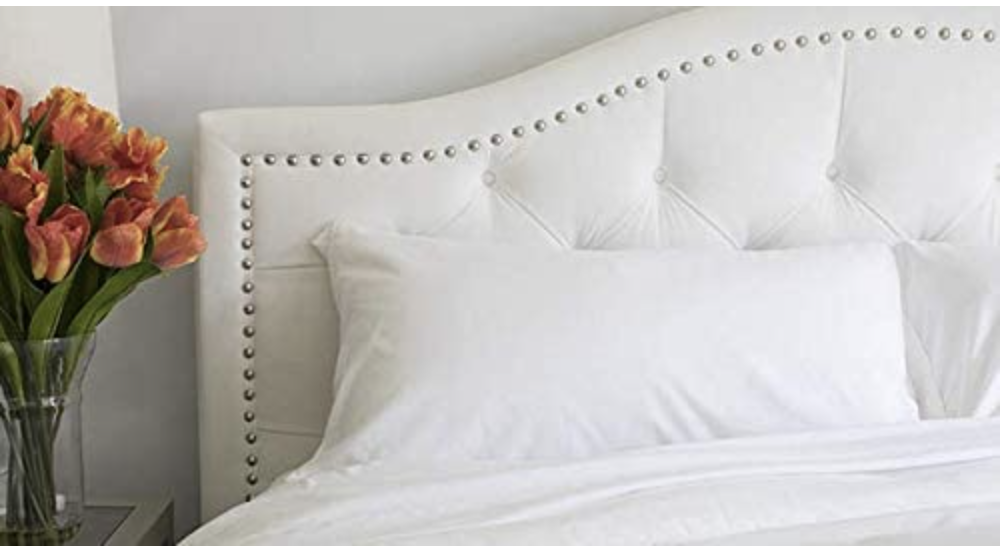 Looking for luxurious sheets that are actually affordable? Well, look no further than PeachSkinSheets®. The bedding company was founded in 2013 in Atlanta, Georgia, and has been making beds softer and more comfortable ever since. Read on for 16 reasons why they can help you sleep better.
16 Benefits Of PeachSkinSheets®
Shop PeachSkinSheets® on Amazon.
1. SMART Fabric
PeachSkinSheets® are made of athletic-grade SMART fabric that's designed to wick away moisture and regulate your body temperature for a better sleep experience. Smart fabric is more breathable and lightweight than other fabrics, including cotton because it's made out of poly microfibers, which breathe and keep you comfortable similar to workout clothes. So, if you're a hot sleeper, then these sheets are for you!
2. High Thread Count
These sheets boast a 1500 thread count and a brushed PeachSkin finish on both sides for unparalleled softness.
3. No-Slip Fabric
Whether you have a custom number, double pillow top, or memory foam mattress, PeachSkinSheets® 18″ pockets will cling on and never let go.
4. Strong & Durable
These well made sheets can handle anything, including kids, pets, and daily use.
5. Pill-Resistant
Fuzz and lint balls begone! You won't find them on your PeachSkinSheets®.
Shop PeachSkinSheets® on Amazon.
6. Ultra Soft
Skip the dozens of washes or fabric softener, these sheets are gentle to the touch right out of the package!
7. Anti-Slip Finish
You know what's great about a non-sateen finish? You get uber softness and your sheets stay on the bed.
8. Spandex-Free
Spandex-Free equals snag free.
9. Wrinkle Release
Your bed will always look neatly made thanks to wrinkle release fabric.
10. Sensitive Skin Friendly
Skin issues won't be aggravated
Shop PeachSkinSheets® on Amazon.
11. More Hygienic
PeachSkinSheets® naturally resist dust mites and other small particles.
12. Lasting Color
No matter how many times you wash your sheets, they will not fade or get dingy.
13. Quick-Drying
20 minutes on medium heat is all it takes for these sheets to dry completely
14. Stain Resistant
Stains have no time to set in to PeachSkinSheets® thanks to their wicking properties.
15. No Shrinkage
You can wash these sheets with confidence knowing that they won't shrink. And because they won't shrink you won't ever have to worry about wrestling them to fit them on your bed.
16. Pesticide-Free
PeachSkinSheets® are made from fiber that has never been treated with pesticides.
Shop PeachSkinSheets® on Amazon.
Tell me everything!
What is your favorite brand of sheets?
*Disclosure: Thanks to PeachSkinSheets® for sponsoring this post. I only recommend products I use myself and all opinions expressed here are our own. This post may contain affiliate links that at no additional cost to you, I may earn a small commission. Thanks!