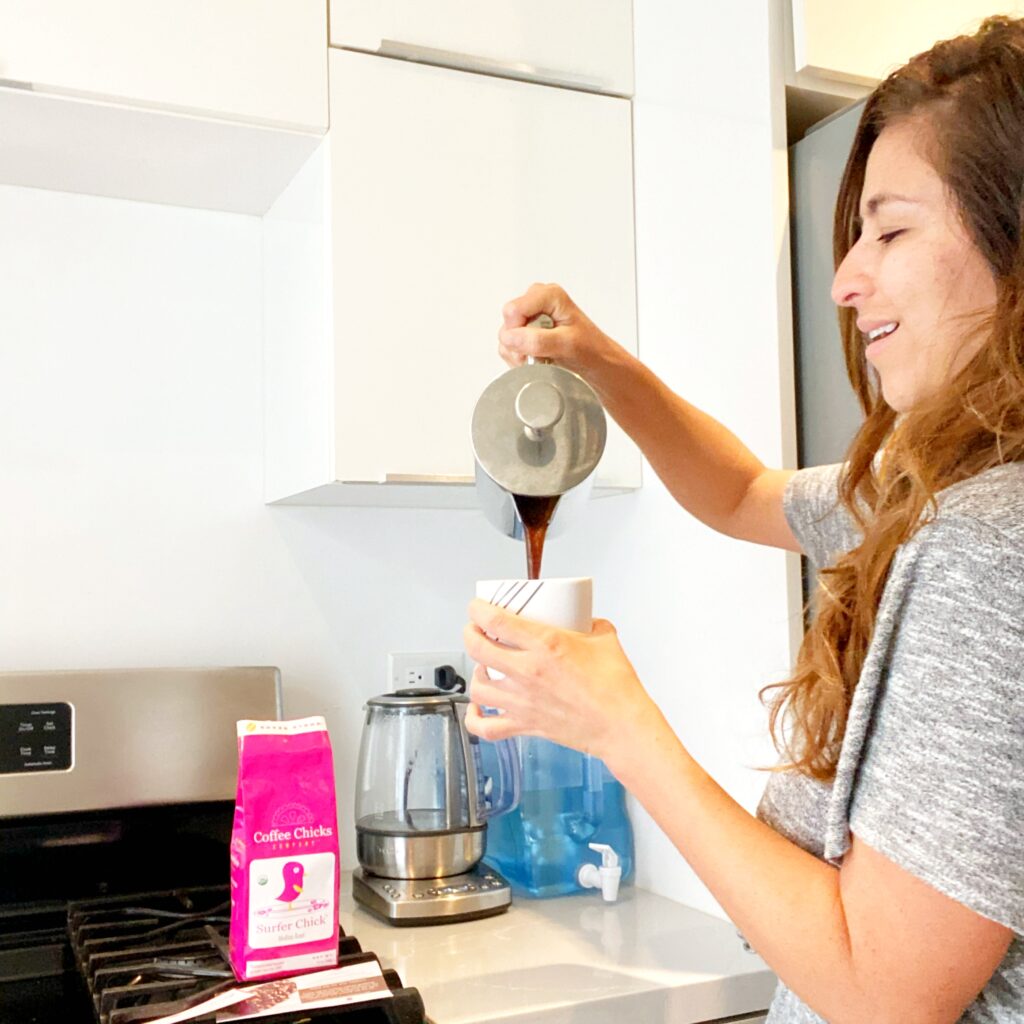 I don't drink coffee to wake up, I wake up to drink coffee! Seriously, is there anything better than the warming smell and savory taste of coffee? I guess maybe the after effects are the only thing that can truly compare.
So, if you're like me and you love coffee too, here are four amazing brands that are healthy and implore sustainable practices to try the next time you need a caffeine hit.
4 Coffee Brands To Try Right Now
Steeped Coffee
Well, it finally happened, someone got smart and made coffee bags! The brand behind the genius coffee is called Steeped and like I alluded to, no machines or brewing equipment are required to enjoy this coffee as you brew it just like tea. That's right, all it takes to brew a perfect cup is hot water and a few minutes.
Each Steeped Pack contains hand-roasted, ethically-sourced, Direct Trade coffee that's precision ground to showcase the distinctive flavor profile of every crafted blend. The coffee is then packed in single-serve bags that are made using compostable and renewable materials (no wasteful plastic pods accumulating in waterways or landfills here) and then nitro-sealed to ensure freshness.
Whether you're looking for light, medium, dark, French roast, or even decaf, there's something for everyone.
Buy Steeped coffee on Amazon.
Caveman Coffee Co.
Caveman coffee is one of the best canned coffees I've ever tasted. It combines cold brew with MCT oil for a jolt of clean, delicious energy. Plus, it's:
sugar-free (thanks to Stevia)
low acid (since it's cold-brewed)
keto
paleo certified
dairy-free
whole 30 approved ingredients
Try it in black, vanilla, mocha, or even pumpkin spice!
Buy caveman coffee on Amazon.
Coffee Chicks Company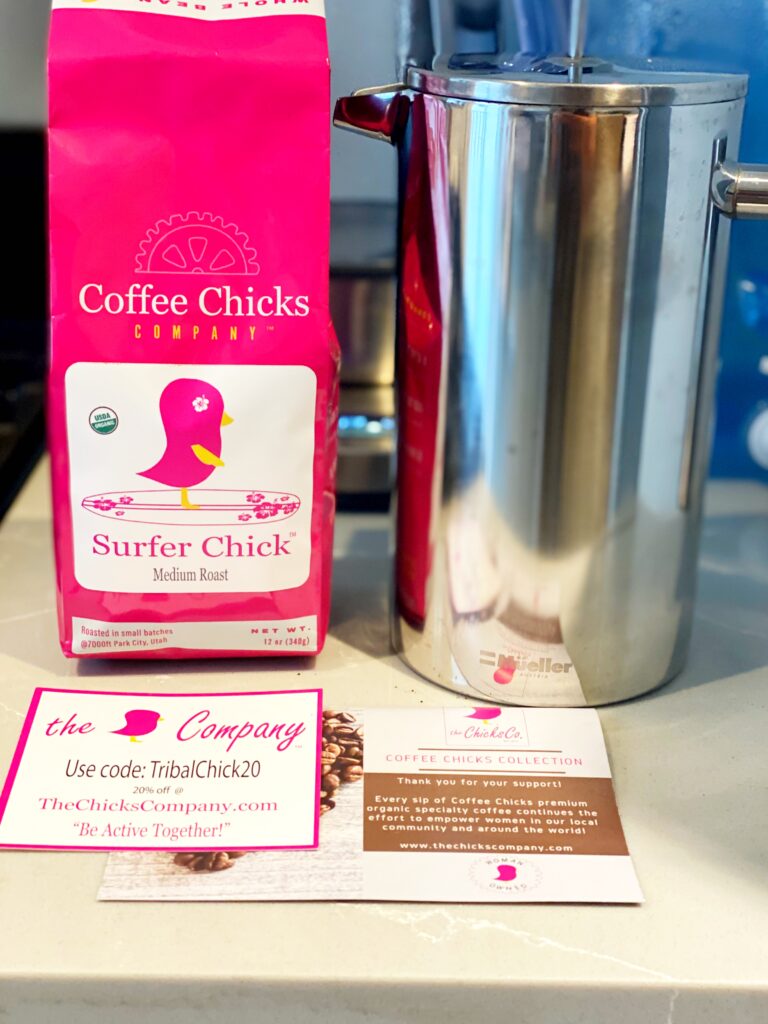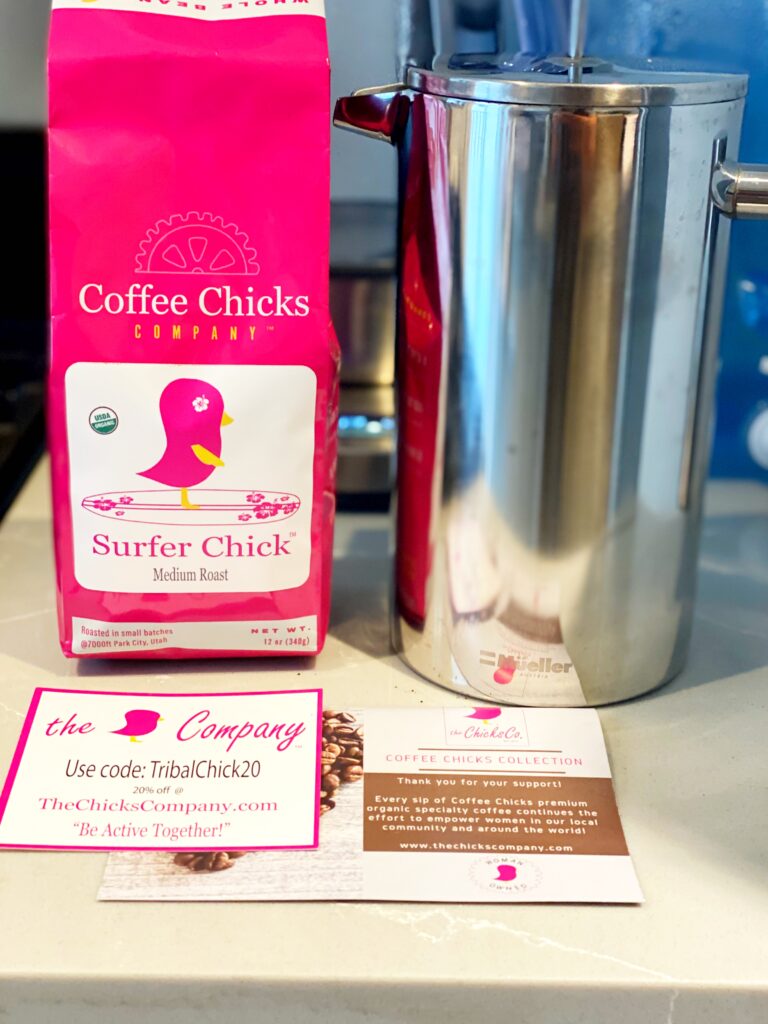 Coffee Chicks Company blends encourage an active lifestyle (hence this Surfer Chick blend). This medium roast is a blend derived from Haiti, central America, Ethiopia and Central America. The beans are small batch roasted to bring out their bold flavor. The beans from the growers in the regions above were mindfully sourced because the organic growers empower women through employment ,education, and ownership opportunities and well as continuously improve their environmentally conscious growing and harvesting practices.
So go on and sip this delicious, medium-bodied coffee with low acidity and know that you are empowering women around the world when you do so.
Buy Coffee Chicks coffee on Amazon.
Caribbrew Haitian Coffee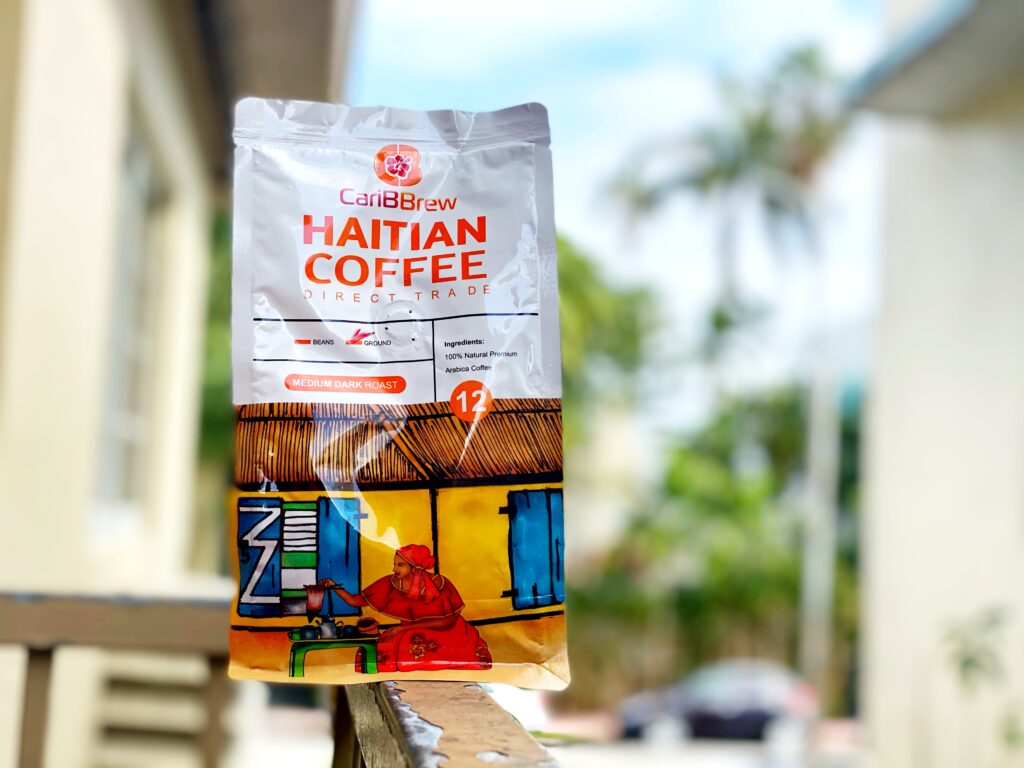 The Haitian coffee industry is having a revival moment, and I'm here for it! Haitian coffee and cocoa date back to the 18th century and continue to be some of the primary exports. Haitian coffee brands like Caribbrew tout notes of cocoa and the Caribbean and have a rich taste thanks to Arabica beans.
Caribbrew is the brainchild of Beverly Malbranche. Growing up in Haiti, she felt compelled to give back to the Haitian economy after moving to the U.S. as an international student. Knowing that Haitian coffee used to be well renowned in the 1960s and inspired by her uncle who is a coffee connoisseur, she decided to embark on a journey to revive Haiti's coffee industry. Currently, Caribbrew partners with more than 100 coffee and cocoa farmers in Haiti to create economic opportunities. The company hires young people in the capital of Haiti to package and export the coffee to the U.S. shipping facility in New Jersey, where they hire local residents. In fact, their shipping facility is currently 75% female employed. In line with their mission, Caribbrew also supports a local NJ non-profit that aims to educate disadvantaged black boys in Newark.
Think on that as you savor the best Haitian coffee on the market.
Buy on CaribbrewCoffee.com Use code EATWELLADVENTUREOFTEN to get 10% off.
Tell Me Everything!
What's your favorite healthy or sustainable brand of coffee?
*Disclosure: Thanks to coffee chicks and Caribbrew for sponsoring this post. I only recommend products I use myself and all opinions expressed here are our own. This post may contain affiliate links that at no additional cost to you, I may earn a small commission. Thanks!